www.forscope.eu
Windows Server 2008 User CAL
Windows Server 2008 User CAL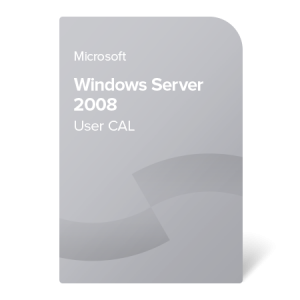 Picture is for illustrative purposes only. We deliver the product without packaging.
Software type:
used perpetual
In stock
Electronic delivery within 1-2 business days
Currently out of stock
Delivery by e-mail
Customers also buy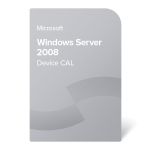 Want to consult your project and get an individual price offer? Contact us.
Individual offer
For 1 user only
CALs (= Client Access Licenses)
Used for accessing Windows Server 2008 R2 or older
No expiration date
Transferable
Product type:
full version; possibly upgraded by maintenance agreement with copyright holder
Distribution type:
volume (OLP, EA or similar); digital certificate
Used software:
yes; we deliver all required documents in accordance with EU laws
Valid for:
lifetime
Transferability:
transferable
R18-00145
Software certificate
Documentation in accordance with the EU laws
Confirmation of purchase (invoice)
We also recommend
Windows Server 2008 User CAL
CALs - your access to Windows Server products
Windows Server 2008 CALs provide access to Windows Server 2008 or any of the previous versions. They give users the right to legally access a server installed with Windows Server software. User CAL is for a single user with unlimited number of devices.
Note: This is just a client access license, you can find the Windows Server 2008 programs here: Windows Server 2008 Standard or Windows Server 2008 Standard R2.