Looking for a simple explanation of used software? We have prepared a special infographic for you! Click on the button below to download it and find easy to understand answers to the most common questions about used software.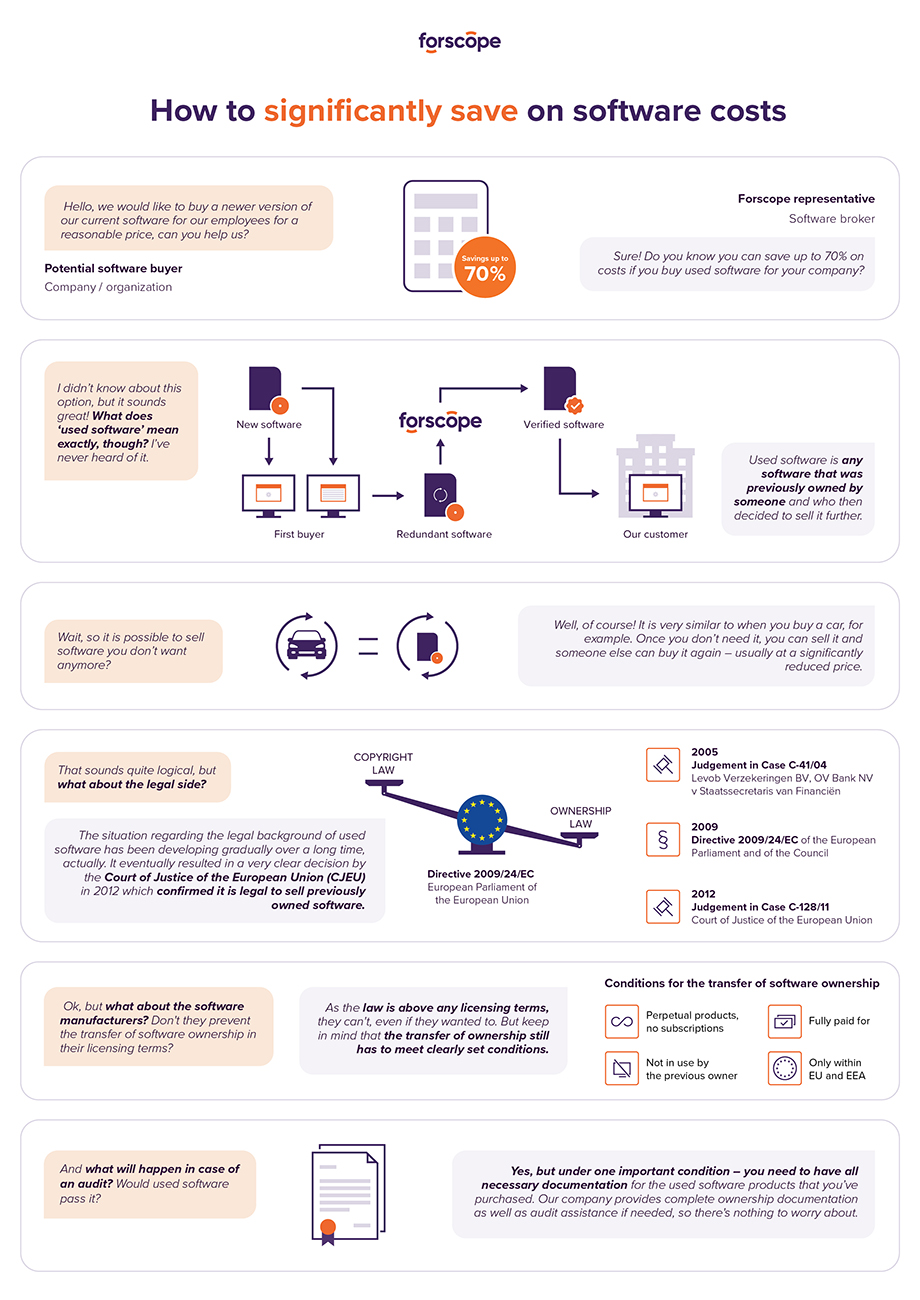 In case you want to learn about used software in more detail, check our article about the legal background of used software.
Do you have a project for which you need software? Contact us for a cost-efficient software solution tailored to your needs!