Microsoft Visual Studio 2015
Visual Studio 2015 brings many great features that will facilitate developers' productivity, such as the newly introduced Debugging Lambda expression for inspecting and correcting lambda expressions, Add Connected Services for building connected cloud applications, and Shared Project for sharing common code, logic and components across multiple applications. This edition also allows personalisation of layouts based on the devices, monitors and environments used for development, and provides relevant information within the same window with PerfTips and Peek Definition, which reduces mistakes and maximizes focus.
English and
more than 10 other languages
German
French
Italian
Russian
Portuguese
Spanish
Turkish
Chinese
Japanese
Czech
+ several other languages
Alternative product
In stock
delivery within 1-2 working days
Currently out of stock
Delivery by e-mail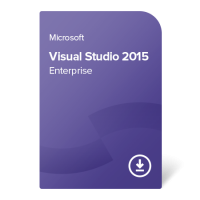 Visual Studio 2015 Enterprise
Compare
View product details
Get more for the same or lower price!
Requested product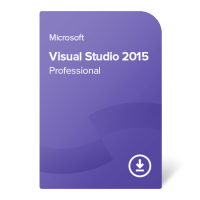 Visual Studio 2015 Professional
In stock
delivery within 1-2 working days
Currently out of stock
Delivery by e-mail
Digital certificate
Transferable (online activation)
For 1 device only
No expiration date
Compatible with Windows OS
View product details
Alternative product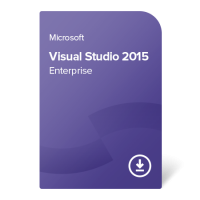 Visual Studio 2015 Enterprise
In stock
delivery within 1-2 working days
Currently out of stock
Delivery by e-mail
Digital certificate
Transferable (online activation)
For 1 device only
No expiration date
Compatible with Windows OS
View product details
English and
more than 10 other languages
German
French
Italian
Russian
Portuguese
Spanish
Turkish
Chinese
Japanese
Czech
+ several other languages
Digital certificate
Transferable (online activation)
For 1 device only
No expiration date
Compatible with Windows OS
In stock
delivery within 1-2 working days
Currently out of stock
Delivery by e-mail
View product details