Do you have a project, or would like to cooperate with us? Let us know!
Do you need technical support? Please check our Support page first.
Billing address
RA Software s.r.o.
(owner of the Forscope brand)
Nové Sady 2
602 00 Brno, Czech Republic
Czech registration number: 04885414
VAT number: CZ04885414
Main office
Lidická 81
602 00 Brno, Czech Republic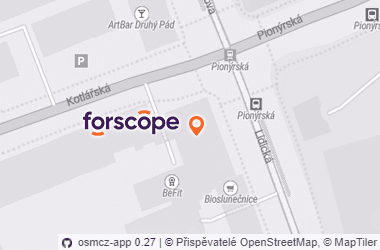 Bank information
IBAN: SK9411110000001375682006
BIC/SWIFT: UNCRSKBX
Bank: UniCredit Bank Slovakia, a.s.
Your inquiry will be handled by:
---
Sales team
 
---
Product team
 
---
Marketing team
 
---
Technical support team