www.forscope.eu
Career at Forscope
#ForTeam #ForB2B #ForSavings #ForFun #ForFriends
Open positions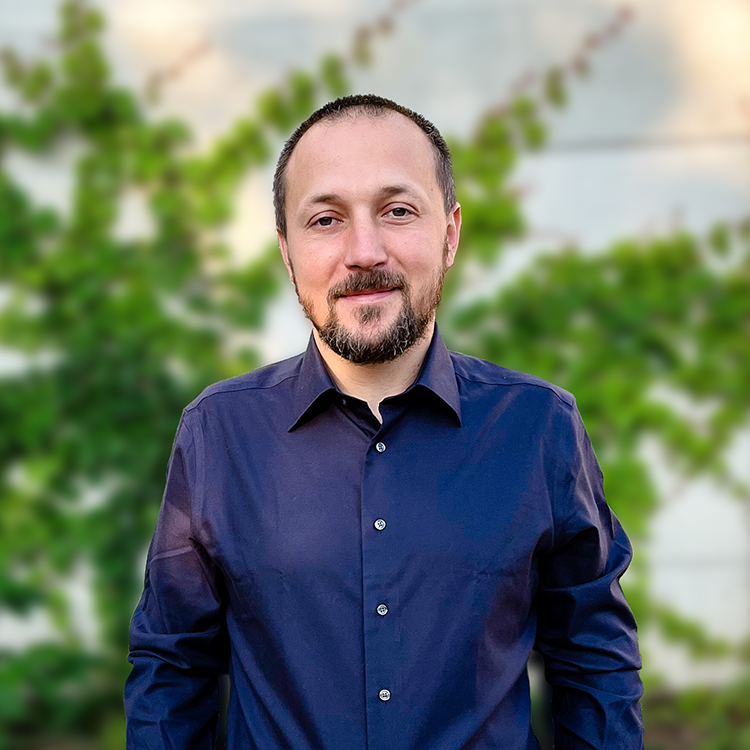 Join us in our mission to help organizations save on software costs!
"We are a software broker company, which specializes in buying redundant software products and selling them to new owners. Our motto 'Same value, better price' reflects our dedication to providing a high-demand software for very affordable prices. We take pride in fostering a friendly and supportive international team environment here at Forscope. We also put emphasis on openness and encouragement of new ideas, so that everyone can contribute to the development of our business and the team efforts!"
Jakub Šulák, Chairman of the Board
10+

years on the market

9

EU markets

50+

people

50 000+

B2B customers

15

nationalities
Forscope through the eyes of our team members
I appreciate the flexibility in working hours and the arrangement of daily tasks, the calm atmosphere, and the opportunity to communicate with clients and colleagues from all over Europe. Forscope is not just a company where people work, it is an experience shared with friends.

Lidia, Technical Support Manager

At Forscope, I especially like the atmosphere of incredible cooperation – if I need feedback, or brainstorm ideas, the internal team is always super helpful. There is also a big space for creativity and all ideas are considered in an open discussion!

Filip, PR Consultant

There are many perks in cooperating with Forscope. For me, some of them are the pleasant work relations and the high level of flexibility. It is very exciting to collaborate with young professionals from all over Europe who have the same vision but are uniquely different. The internal team provides me with great support and everything I need to spread a good word about Forscope in my region!

Barbara, Country Manager | Croatia & Slovenia

Work at Forscope brings interesting challenges as well as opportunities for further self-development. I like the open-minded atmosphere in the company. Its work culture is on a very high level, with a strong focus being put on work-life balance. I'm glad to be a part of this international community of professionals.

Mateusz, Product Manager
Explore work opportunities at Forscope
Do you have experience with active telesales and would like to represent a trustworthy IT company focusing on business customers?
Are you looking for flexibility in terms of TIME, PLACE and work APPROACH?
Are you looking for a great opportunity in a smaller international company with unique IT services?
Do you enjoy a multicultural environment and look for a company with great team spirit?
Would you like to join a young team of software experts, sales and marketing specialists?
Then join our successful FORSCOPE team as a Sales Support Specialist !



What will be your key responsibilities:
The Sales Support Specialist's role is to identify leads through outbound calls to commercial and public sector customers such as large corporations, mid-sized companies and governmental institutions.
Your goal:
Collaborating with the Country Manager and a team of Sales Managers on the sales strategy and activities aimed at achieving their sales targets. Ensuring the sales team has the right information and resources that they need to successfully acquire new customers.
Daily activities and tasks will include:
Researching, identifying and verifying contacts (by phone and email) of responsible persons of potential business clients.
Finding potential buy-up opportunities – asking if companies own redundant Microsoft/Autodesk/CAD software and offering that we could buy them from them
Generating, tracking and qualifying sales leads, then forwarding their verified contacts to respective sales representatives for further acquisition.
Managing the customer database and performing all administrative activities related to it.
Reaching out to potential as well as existing customers and inviting them to our webinars.
What experience should you have:
At least 1 year of experience in a call centre, or a relevant telesales role

Strong communication skills, both verbal and written

Proactive and pro-client approach

Ability to work in a fast-paced environment

Excellent interpersonal skills

Friendly nature, reliability, and independence

Strong time-management and organizational skills

High administrative accuracy

Digital literacy

Greek on a native level

English: At least B2 (regular communication with colleagues from different countries)
What do you get in return:
Opportunity to join a fast growing international company that sells products that save customers a lot of money.
You will be an important part of our team and business model based on a circular economy.
An attractive performance remuneration consisting of:
Fixed amount of 900 eur
Additional unlimited commission based on the fulfillment of targets (average 250-750 eur/ month) – Simple and transparent motivational system
Work arrangement on remote, or hybrid basis (as a Freelancer/Contractor B2B)
We offer a high level of work flexibility:
Time: You can set your own time schedule – your goals are clearly set.
Place: You can work from anywhere with a strong internet connection, we would just like to meet with you once per week.
Approach: No strictly lined call script, you'll have the freedom to find your own style leading to the best results.
Fully paid job training and further education, professional development
A great atmosphere of a very friendly and supportive international team
If this job offer sounds interesting to you, do not hesitate to send us your CV together with a short motivational letter!
O pracy
Rekrutujemy asystenta sprzedaży w sektorze publicznym! Poszukujemy osoby, która wesprze naszych menedżerów sprzedaży w ich działaniach na rzecz rozwoju biznesu w polskim sektorze publicznym. Osoba ta będzie odpowiedzialna za monitorowanie przetargów publicznych i przygotowywanie wszystkich niezbędnych dokumentów - od weryfikacji wymagań administracyjnych i technicznych po tworzenie pisemnych odpowiedzi na formalne propozycje przetargowe.
Stanowisko asystenta oferuje ciekawą ścieżkę do zdobycia dogłębnej wiedzy i doświadczenia w zakresie zamówień publicznych, ułatwiając szybkie przejście do roli niezależnego konsultanta ds. sprzedaży.
Czy to brzmi dla Ciebie interesująco? Czytaj dalej, aby poznać więcej szczegółów!
What will be your key responsibilities:
Opis stanowiska
Prowadzenie analizy i monitorowanie przetargów publicznych w celu identyfikacji potencjalnych możliwości.
Przygotowywanie i składanie wniosków o przetargi publiczne w imieniu firmy Forscope.
Współpraca z kierownikami sprzedaży i prawnikami w celu rozpatrywania formalnych zastrzeżeń i odwołań do instytucji przetargowych, takich jak Krajowa Izba Odwoławcza lub podobne organy.
Współpraca z sektorem publicznym w celu zarządzania bieżącymi i przyszłymi przetargami i transakcjami.
Po okresie wdrożeniowym, zakres aktywności może zostać rozszerzony o:
Pomoc i wspieranie klientów z sektora publicznego, odpowiadanie na ich potrzeby związane z produktami oferowanymi przez organizację.
Pomoc w identyfikacji odpowiednich rozwiązań programowych dla klientów.
Udzielanie wskazówek i informacji na temat właściwego licencjonowania produktów.
Identyfikowanie potencjalnych transakcji zakupu, opracowywanie niestandardowych ofert cenowych i ustalanie warunków projektu.
Utrzymywanie relacji z długoterminowymi partnerami i klientami, zwiększając ich satysfakcję ze współpracy.
Ścisła współpraca z działami marketingu i produktu w celu dostosowania strategii i celów.
What experience should you have:
Wymagania wobec kandydatów
1 rok doświadczenia w administracji biznesowej/publicznej
Mile widziane doświadczenie w administrowaniu przetargami lub dokumentami prawnymi
Doskonałe umiejętności organizacyjne, umiejętność prowadzenia i zarządzania projektami przetargowymi
Dobrze zorganizowany, proaktywny, zdeterminowany i skoncentrowany na osiąganiu swoich celów
Konsekwentny, uporządkowany i cierpliwy
Doskonałe umiejętności komunikacyjne i interpersonalne
Zdolność do samodzielnej pracy
Zainteresowanie oprogramowaniem lub branżą IT będzie dużym atutem
Języki: Polski - poziom natywny (ojczysty), Angielski - co najmniej B2 (regularna komunikacja ze współpracownikami z różnych krajów)
What do you get in return:
Dlaczego warto do nas dołączyć:
Możliwość dołączenia do szybko rozwijającej się międzynarodowej firmy, która sprzedaje produkty pozwalające klientom zaoszczędzić duże kwoty budżetowe
Interesująca praca z wieloma możliwościami rozwoju zawodowego
Elastyczna organizacja pracy na zasadzie hybrydowej
Motywacyjne wynagrodzenie składające się z części stałej i zmiennej
Środowisko, w którym Twoje pomysły są mile widziane, zachęcane i wspierane
Działania zespołowe w całej firmie
Wspaniała atmosfera bardzo przyjaznego i wspierającego międzynarodowego zespołu
Dodatkowe dni urlopu (po określonym czasie pracy w firmie)
Do you have experience with Sales in B2B and would like to represent a trustworthy IT company focusing on business customers?
Are you looking for flexibility in terms of TIME, PLACE and work APPROACH?
Do you enjoy a multicultural environment and look for a company with great team spirit?
Would you like to join a young team of software experts, sales and marketing specialists?
Then join our successful FORSCOPE team as an "Account manager B2B"!
About us
FORSCOPE is a fast growing international company that has been operating on the EU market since 2016. We are a software broker - we buy and sell used software products from well-known manufacturers (mainly Microsoft and Autodesk), which help our clients significantly save on costs (up to 70%). We focus on providing cost-effective software solutions tailored to the needs of commercial companies and public sector organizations. We have delivered software to more than 50,000 business customers on 10 European markets.
What will be your key responsibilities:
You will be responsible for sales and business development in the area of used software licenses in the B2B sector. You will be predominantly working on remote, which means you will be very time flexible and will be able to organize your working day as it will suit you. It's crucial for you to be able to prioritize and manage your time successfully and efficiently. All communication will be via video calls, chats and emails but you will also meet key clients in person and build long-term partnerships.

Your daily tasks will include:
Business Development in the Polish market
Driving growth and building sales pipeline in B2B
Cold calling, reaching out, and developing new partnerships
Market research and identifying new business opportunities
Reviewing the databases of public and private procurements (tenders) and ensuring our company's direct participation
Building long-lasting and productive relationships with clients by understanding their business needs
Identifying and driving the development of new opportunities, promoting solutions to customers
What experience should you have:
At least 2 years of experience with sales or business development in the B2B sector
Active sales approach on daily bases - the sales hunter (by phone)
Strong customer service skills to build and maintain strong relationships with customers
Good time management skills to prioritize tasks, meet deadlines, and manage multiple projects simultaneously.
Ability to collaborate with other colleagues and meet customer needs.
Interest in software or IT
Native Polish language
English knowledge at least on active B2 level (communication with clients, suppliers and colleagues)
What do you get in return:
Atmosphere of a very friendly and supportive international team
Full-time arrangement on remote basis (as a Freelancer/Contractor)
The opportunity to work with an interesting and unique product (used software licenses) that saves customers a lot of money, but also the opportunity to offer the customer a buy-up of unneeded software.
Competitive remuneration - 2 000 - 3 000+ EUR/month (consists of a fixed part and unlimited variable commission based on % of sales revenue)
Training and professional development
Flexible working hours, home office
You will join our small Polish team and will be in close touch with colleagues from other countries
Hledáš zajímavou práci v dynamicky rostoucí a zároveň stabilní společnosti?
Máš rád/a výzvy?
Hledáš práci, kde můžeš růst?
Pojď se stát součástí našeho mezinárodního týmu na pozici Account Managera pro Českou a Slovenskou republiku!
Úkolem Account Managera B2B je aktivní prodej, ale i nabídka možnosti výkupu druhotného softwaru od ověřených firemních zákazníků (firmy nad 100 zaměstnanců). V rámci prodeje je třeba poskytnout i profesionální poradenství v oblasti licencování softwaru a informace ohledně legality a právních aspektů jeho použití. Není třeba se bát, vše tě naučíme.
Jaké budou vaše klíčové odpovědnosti:
Aktivní vyhledávání nových obchodních příležitostí v sektoru firemních zákazníků (B2B) na českém a slovenském trhu.
Rozvoj obchodu prostřednictvím "outbound" hovorů a emailů a následné sledování potenciálních zákazníků.
Komunikace se zákazníky s cílem identifikovat prodejní příležitosti.
Poskytování informací o výhodách druhotného softwaru.
Řešení poptávek zákazníků a příprava cenových nabídek.
Spolupráci s týmem a vedením společnosti na realizaci zakázek a rozvoji další prodejní strategie.
Správu databáze zákazníků (CRM) a provádění všech administrativních činností s ní spojených.
Účast na interních školeních a externích konferencích /eventech.
Jaké zkušenosti byste měli mít:
Zkušenosti v oblasti prodeje (ideálně call centrum nebo prodej po telefonu)
Proaktivní přístup a schopnost identifikovat obchodní příležitost
Výborné prezentační a komunikační schopnosti
Chuť stále se učit novým věcem (oblast licencování softwaru)
Znalost anglického jazyka alespoň na úrovni B2 (komunikace s kolegy ze zahraničí)
Dobrou uživatelskou znalost počítače
Zájem o obor software nebo IT
Co dostanete na oplátku:
Možnost obchodování se zajímavým a unikátním produktem (used software), který nabízí zákazníkům vysokou možnost úspor.
Šanci stát se součástí unikátní společnosti s mezinárodním působením, kde můžete budovat svou kariéru.
Práci v mladém mezinárodním kolektivu.
Finanční ohodnocení sestávající se z fixní složky + provize z prodeje.
Pravidelná školení a profesní růst.
Flexibilní pracovní dobu, po zapracování možnost práce z "Home Office" 1-2 dny v týdnu.
Spolupráci jako OSVČ.
Haven't found a position you would be interested in, but would like to join Forscope? Let us know what your experience and preferred job is, we could figure something out!