Who We Are
We've already been present on the Czech market since 2008 and in 2016 the RA Software company (which is the owner of the Forscope brand) was born with the purpose of expanding our business to other European countries. From the very beginning, our company has focused on providing cost-effective software solutions that bring the customers what they truly need based on their hardware equipment and compatibility and features' requirements. We put our customers first and we do everything we can to fulfil their expectations!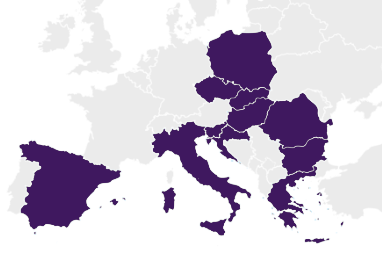 Vision and mission
Vision
Our goal is to keep finding cost-effective software solutions, that will allow our customers to grow their business in a way they envision.
Mission
We want to achieve this goal by providing products and services as well as pre-purchase and after-purchase care on such a level, that will lead to a maximum satisfaction of our customers and to the fulfilment of all of their technological needs.
Why buy products from us?
Check out the main reasons why buying software from us is a great decision.
Flexibility
We provide a comprehensive licensing consultancy, which results in cost-effective software solutions.
We offer a wide portfolio of software products that you can choose from – especially in the Microsoft perpetual licenses category.
The product portfolio and the services that we provide are based on our customers' needs.
Our customers can save twice by upgrading their software licenses while getting paid for their redundant ones. Find out more about this option here.
The purchase process is fast and easy, which means that it is possible to get your products within minutes!
You can become our B2B partner and enjoy many advantages (e.g. B2B price list, dedicated personal assistance, special project prices and more).
Reliability
More than 100 000 customers on 11 European markets have already put their trust in us.

We are proud to have an average customers' satisfaction rating of 97% (based on more than 20 000 reviews over several platforms). 

We provide a 100% refund policy (within 30 days after purchase) as well as lifetime license guarantee, so your every purchase can be worry-free. 

To make sure you can fully depend on us regarding the quality of our products and services, we consider having (and constantly extending) our licensing knowledge a top priority.
Personal approach
We have a localized version of our website for each market we are currently present on which means you can easily find information you are looking for. 

Almost all of our markets have dedicated license consultants that are able to provide help and guidance in your native language. 

If you order in bigger quantities, or more regularly, you will get an assigned personal license consultant, who will assist you with anything you might need.
The communication with our customers is one of our top priorities, so you can be sure that you'll be informed about all important steps or changes in advance!
History of Forscope
(formerly Software Deals)