Office 2007 Professional Plus
Office 2007 Professional Plus
English and
more than 10 other languages
German
French
Italian
Russian
Portuguese
Spanish
Arabic
Turkish
Chinese
Japanese
+ several other languages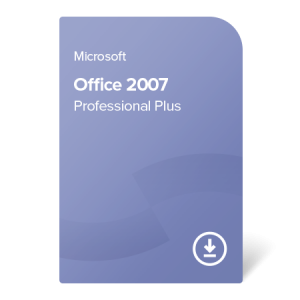 Picture is for illustrative purposes only. We deliver the product without packaging.
%
In stock
delivery within 5 minutes
Currently out of stock
Delivery by e-mail
Customers also buy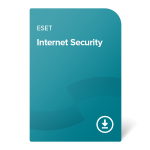 98% of customers recommend shopping at forscope.eu
Digital certificate
Transferable (online activation)
For 1 device only
Contents: Word, Excel, PowerPoint, Outlook, Publisher, Access and InfoPath
No expiration date
Compatible with Windows OS
Compatible with Remote Desktop Services (RDS)
Product type:
full version; possibly upgraded by maintenance agreement with copyright holder
Distribution type:
volume (OLP, EA or similar); digital certificate
Used software:
yes; we deliver all required documents in accordance with EU laws
Valid for:
lifetime
Transferability:
transferable
Installation method:
installation from the manufacturer's installation file (we provide a link for downloading the file)
Architecture:
32 bit
OS Compatibility:
Windows
Language:
multilingual
MS Office Compatibility:
MS Office Standard, MS Office Pro Plus and standalone MS Office apps
79P-00378
Software certificate
Documentation in accordance with the EU laws (Seller's Declaration)
Confirmation of purchase (invoice)
Installation file to download
Operating system:
Windows XP (SP2), Vista, 7, 8, 8.1 or 10
Hard disk space:
2 GB
Memory:
256 MB RAM
Processor:
500 MHz
We also recommend
Office 2010 Professional Plus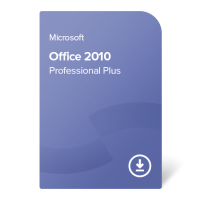 49,99 €
Office 2013 Professional Plus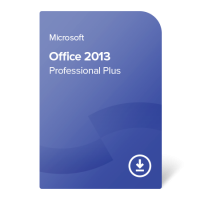 69,99 €
Windows 7 Professional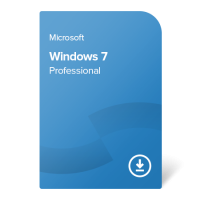 29,99 €
Office 2007 Professional Plus
Comprehensive and powerful Office suite that will cover most of your business needs
Office 2007 Professional Plus brings lots of productivity improving features that will help your company grow. Create sharp looking documents and presentations, build a strong customer base, cut marketing costs, or increase work efficiency with the easy-to-use Office tools. Manage your everyday agenda from A to Z with this powerful pack of applications and let them save you plenty of your precious time!
The Office 2007 Professional Plus package includes:

Word 2007
The most popular and widespread application for editing texts. Turn plain texts into attractive eye-catching documents that will make your business stand out. Make use of preset templates, that will save you lots of time, especially when reusing content.

Excel 2007
An effective tool for keeping track of finances and data in general, creating graphs, doing statistics, or simply crafting well arranged lists with countless items. Gather data, analyze, sort, filter, make calculations, automate repetitive tasks and much more. Then give all of this a professional and attractive form easily!

PowerPoint 2007 
A powerful solution for creating beautiful and impressive slideshow presentations for any circumstance. Apart from numerous text editing options, you can add pictures, videos, website links, or music to take the presentation to a whole new level.

Outlook 2007 with Business Contact Manager
Manage your contacts, calendars, and customer information in one place. The Business Contact Manager helps you operate the sales process, provide first-class customer service, or create easily modifiable reports to better forecast and close sales. You can also schedule tasks, that will show up in your calendar, so you'll never forget about any meeting ever again.
Publisher 2007
Cut marketing costs by creating professional looking web, e-mail, or prints in-house. This business publishing program will guide you throughout the whole process from drafting a concept to final execution without the need to have graphic design or production expertise. Plus, the interface is intuitive, so you'll get the hang of the app in no time!

Access 2007
Track your data and create reports easily. The application helps you build up databases even though you don't have deep database knowledge. Import contacts from Outlook 2007 or from external applications, then filter them and sort them just the way it suits you. Customize data tables according to your business needs and save time with the report designer when making detailed reports. Also, the program will keep all of your sensitive information safe - from access permissions, through backing up at regular intervals, to recovering deleted data.

InfoPath 2007
Microsoft InfoPath 2007 is a software application for designing, distributing, filling and submitting electronic forms containing structured data. This is a quick, easy–to-use tool to design and create forms without writing a single line of code. It enables you to create any kind of form with familiar Office tools, making the whole process much faster and smoother.

Office Communicator
Microsoft Office Communicator is a client software for enterprise unified communications that enables business associates to communicate in real time using various types of communication: instant messages, video and voice communication, desktop sharing, video conferences, file transfer. This option is a great add-on of office suite which ensures the quality of communication within your company.
Important: It is not possible to install both volume and retail license versions of software on the same device. That means that, for example, you can't install Microsoft Office Home and Business (retail license) and Project Professional (volume license) on the same computer.