Windows 7 Professional
English and
more than 10 other languages
German
French
Italian
Russian
Portuguese
Spanish
Arabic
Turkish
Chinese
Japanese
+ several other languages
Picture is for illustrative purposes only. We deliver the product without packaging.
License type:
digital certificate
In stock Out of stock
Delivery:
On request Within 3 working days Within 1-2 working days Within 15 minutes

Free shipping
209,00 €
39,99 €
33,05 €

without VAT (21%)
86% of customers recommend shopping at forscope.eu
License certificate

Confirmation of purchase (invoice)

Documentation in accordance with the EU laws (Seller's Declaration)

Installation file
Distribution type:
digital certificate
License type:
transferable OEM
License valid for:
lifetime
Transferability:
transferable
Installation method:
installation from the manufacturer's installation file (we provide a link for downloading the file)
Architecture:
32/64 bit
Language:
multilingual license
Processor: 1 GHz (The Intel 7th generation processors don't support this OS)
Memory: 1 GB RAM (32-bit) or 2 GB RAM (64-bit)
Hard Disk Space: Up to 20 GB
Graphics: DirectX 9 graphics processor with WDDM 1.0 driver
We also recommend
Office 2013 Professional
119,99 €
Office 2010 Professional
59,99 €
Windows 7 Professional
A perfect operating system for meeting the needs of the most advanced users
Thanks to a lot of useful functions, your work on the computer will be faster and more Effective than ever before. Windows 7 Professional sets a high standard for interaction with printing, projection or network devices. The Windows XP Mode function lets you use Programmes compatible with Windows XP and your work will be more Effective due to a high speed and stability of the system and due to the support of multi-core processors, Allowing you to run Several applications at the same time. The system Also Supports the connection of Several computer screens, and Even if you use only one monitor, you will find Surely the automatic halving function of windows just by dragging the windows and other functions very useful.

Remote desktop - use your computer from anywhere
Thanks to the "remote desktop" function you can use multiple devices in one network online over the internet. This Allows you to use a remote computer with all programs and files on it as if You Were sitting right next to it. So Whether you want to use the computer you have at work from home or you want to help your family or friends with a computer problem They are having, you will always find a use for this function.
Advanced backup = no trouble
The "Backup and restore" function Allows you not to worry about your apps and data. Simply set an automatic data backup on an external medium or network device and just keep on working. In case of disk failure the system will perform a recovery from the chosen medium and you can continue Easily you work.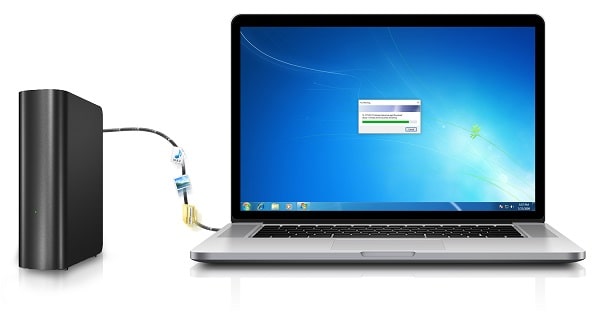 Home group - share your files
In Windows 7, you can Easily share your documents, music, videos, photos or Even printers with everyone in your family. The system Allows you to choose what will be shared and what will stay private or read-only. Are you afraid of losing your data? Do not be - just set a password for the home group and your shared data can be Accessed only by Those, Who You give the password to.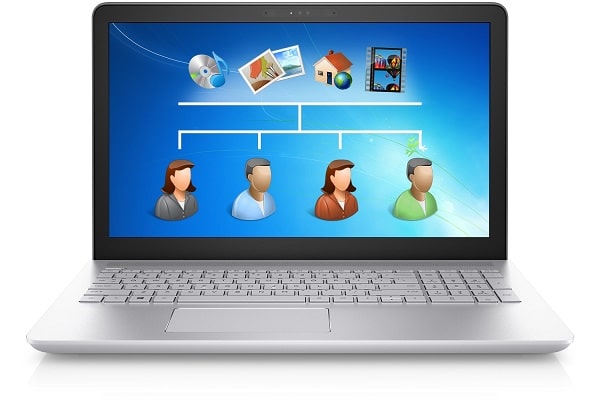 Connecting to a company network - simple and easy

Windows 7 Professional Allows you to safely connect to a company network and share your documents with colleges. The "View available networks" function in the bottom toolbar allows you to connect to wireless, or VPN phone network in three simple clicks.