www.forscope.eu
Windows Server 2022 Datacenter (8x 2 cores pack)
Windows Server 2022 Datacenter (8x 2 cores pack)
English and
more than 10 other languages
German
French
Italian
Russian
Portuguese
Spanish
Arabic
Turkish
Chinese
Japanese
+ several other languages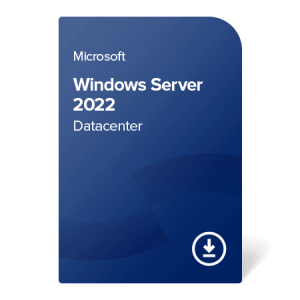 Picture is for illustrative purposes only. We deliver the product without packaging.
Software type:
used perpetual
with audit-ready legal documentation
Variant:
digital certificate
In stock
Electronic delivery within 5 minutes
Currently out of stock
Delivery by e-mail
Customers also buy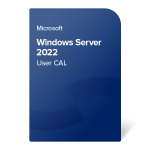 5 827,00 €
5 599,99 €
6 775,99 €
incl. VAT (21%)
Want to consult your project and get an individual price offer? Contact us.
Individual offer
Audit-ready legal documentation
Since this product is used software, the law defines 4 conditions that are required for a legal transfer of software ownership.
We provide the first owner declaration confirming all legal conditions were met:
The first country of usage was within EU/EEA, or Switzerland.
The product was paid in full to the copyright owner.
The product is perpetual with no time limit for use.
The product is no longer in use by the first owner.
Forscope declaration of non-usage is also a part of the legal documentation.
Want to know more about the provided documentation? Check our article.
Sample documentation
Transferable (online activation)
Licensed per number of cores
No expiration date
A pack of 16 core licenses
Product type:
full version; possibly upgraded by maintenance agreement with copyright holder
Distribution type:
volume (OLP, EA or similar); digital certificate
Used software:
yes; we deliver all required documents in accordance with EU laws
Valid for:
lifetime
Transferability:
transferable
Architecture:
64 bit
Language:
multilingual
mainstream support: 13.10.2026, extended support: 14.10.2031
Software certificate
Documentation in accordance with the EU laws
Confirmation of purchase (invoice)
Installation file to download
Processor:
1.4 GHz
Memory:
512 MB (2 GB for Server with Desktop Experience installation option)
Hard disk space:
32 GB
Screen resolution:
1024×768 or higher
Network adapter:
Ethernet (at least gigabit throughput)
We also recommend
Exchange Server 2019 Standard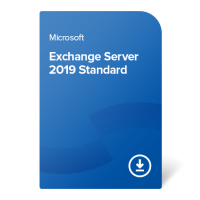 Price on request
SQL Server 2019 Standard (per CAL)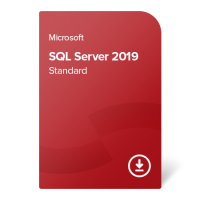 829,99 €
Windows Server 2019 Datacenter (8x 2 cores pack)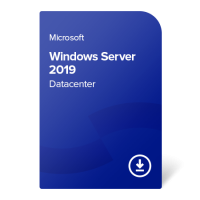 Price on request
Windows Server 2022 Datacenter (8x 2 cores pack)
Licensing
All physical cores that will be included in the Server must be licensed.
For each Server, a minimum of 16 cores must be licensed.
This product can be provided as either 8x 2 core licenses, or 1x 16 core licenses.
Server without CAL
This Server product doesn't contain CAL licenses.
CALs (= Client Access Licenses) are required for every user or device accessing a server.
You can buy CALS separately in our e-shop.
If you would like to know more information about the product and its licensing, see the original Microsoft datasheet: licensing-windows-server-2022-on-premises.pdf