Windows Server 2019 RDS User CAL
Windows Server 2019 RDS User CAL
%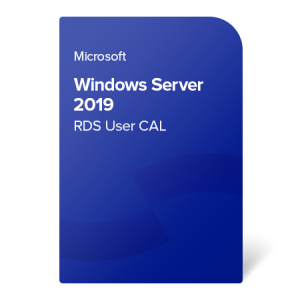 Picture is for illustrative purposes only. We deliver the product without packaging.
In stock Out of stock
Delivery:
On request Within 3 working days Within 1-2 working days Within 5 minutes

Free shipping
203,00 €
119,99 €
99,17 €

without VAT (21%)
98% of customers recommend shopping at forscope.eu
License type:
full version; possibly upgraded by maintenance agreement with copyright holder
Distribution type:
volume (OLP, EA or similar); digital certificate
Secondary software:
yes; we deliver all required documents in accordance with EU laws
License valid for:
lifetime
Transferability:
transferable
Installation method:
License Server ID required (more information below)
License certificate
Documentation in accordance with the EU laws (Seller's Declaration)
Confirmation of purchase (invoice)
Windows Server 2019 RDS User CAL
IMPORTANT: You will need to provide us with your License Server ID to complete the activation process.

Contact our customer support for more information.