Visio 2019 Professional
English and
more than 10 other languages
German
French
Italian
Russian
Portuguese
Spanish
Arabic
Turkish
Chinese
Japanese
+ several other languages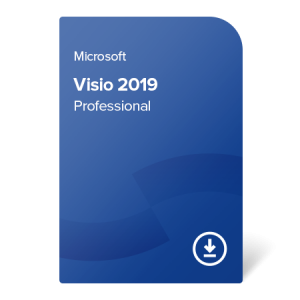 Picture is for illustrative purposes only. We deliver the product without packaging.
In stock
delivery within 5 minutes
Currently out of stock
Delivery by e-mail
We also recommend: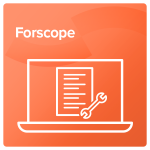 605,00 €
399,99 €
330,57 €
without VAT (21%)
98% of customers recommend shopping at forscope.eu
Transferable license (online activation)
1 license for 1 device only
License with no expiration date
Compatible only with Office volume licenses (Standard or Professional Plus)
Compatible with Windows OS
License type:
full version; possibly upgraded by maintenance agreement with copyright holder
Distribution type:
volume (OLP, EA or similar); digital certificate
Secondary software:
yes; we deliver all required documents in accordance with EU laws
License valid for:
lifetime
Transferability:
transferable
Installation method:
installation from the manufacturer's installation file (we provide a link for downloading the file)
Architecture:
32/64 bit
OS Compatibility:
Windows
Language:
multilingual license
MS Office Compatibility:
MS Office Standard, MS Office Pro Plus and standalone MS Office apps
License certificate
Documentation in accordance with the EU laws (Seller's Declaration)
Confirmation of purchase (invoice)
Installation file to download
Screen resolution:
1280×768 or higher
Operating system:
Windows 10; Windows Server 2019
Graphics:
DirectX 9 graphics processor with WDDM 2.0 driver
Hard disk space:
4 GB
Memory:
2 GB RAM (32-bit); 4 GB RAM (64-bit)
Processor:
1.6 GHz
We also recommend
Office 2019 Standard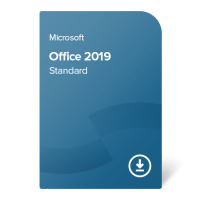 Price on request
Office 2019 Professional Plus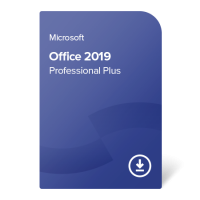 Price on request
Project 2019 Standard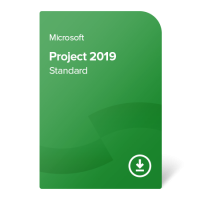 549,99 €
Visio 2019 Professional
Visio 2019 Professional expands your array of visualization tools with its rich database of 250 000 updated shapes and ready-made templates that include business process flowcharts, more professional network, workflow and software diagrams, and database models that will save a lot of your precious time and improve the clarity of complex projects.
Enjoy easy collaboration with your colleagues – work on a single diagram simultaneously or via Website Templates to create a quick sketch for initial approach to your ideas which can later become detailed designs and charts after a team consensus. Save time and enjoy smooth work process with the program's many improved templates – explain your company's future structure with the Organization Chart template, tidy up your creative sessions with the Brainstorming template, prepare company workflows and processes with the SDL template, or instantly transform your database concept into accessible and understandable information with the new Database Model Diagram template. 
Visio 2019 Professional will support and empower your efforts, ensure a great cooperation with your colleagues and deliver outstanding results.