Have you bought Windows and found out that your laptop has no DVD drive? Do not panic, it is not a problem!
Windows 7 USB/DVD Download Tool created directly by Microsoft can create a bootable USB drive from a compressed or ISO file. This tool is easy to use and everyone will manage it. To create the bootable USB drive, you will need a computer with a DVD drive to first create the ISO file which will be then copied onto the USB. If you already have the ISO file, you do not need another computer, the tool is enough.
First step to create the bootable USB drive is creating the ISO file from the Windows 7 DVD. To create the ISO file, you can download e.g. program Ashampoo Burning Studio. Once the ISO file is created, you will need a USB drive with the minimal capacity of 4 GB. Also, the USB drive must be empty. To format the USB drive, simply go to My Computer, right click on the USB drive and click Format.
Let's begin
Download the tool
First step is to download and install the Windows 7 USB/DVD Download Tool. Once installed, run the tool and in the first step select the location of the ISO file you have created earlier.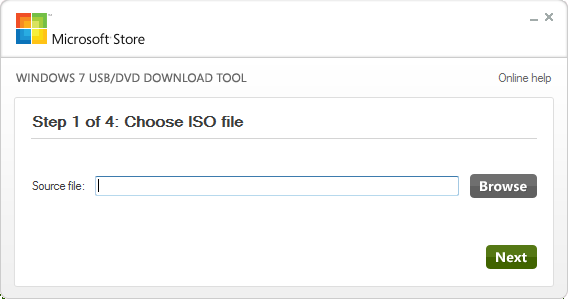 Medium selection
In the second step choose the USB drive (the DVD option is here for the possibility of backing-up system files).
Insert USB device
Here, you have to select the USB drive, onto which you want the files to be copied.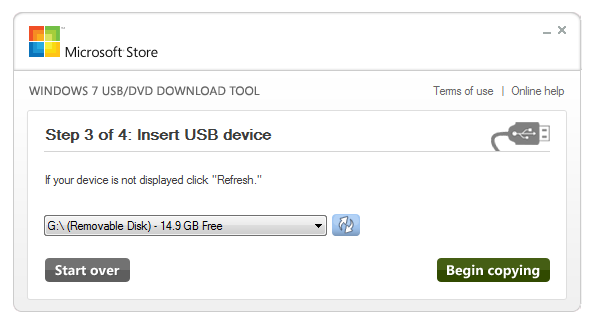 Coffee time
Now, all you have to do is wait until the copying is finished. It takes a while so treat yourself with a little snack.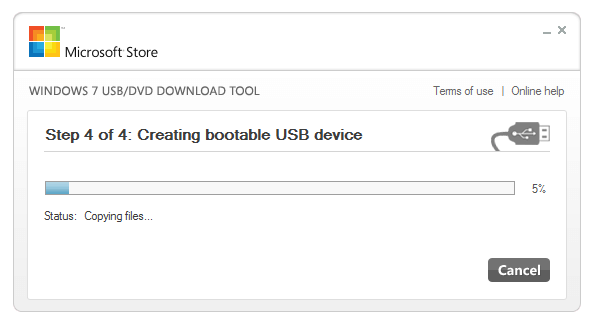 If the copying was successful, you can exit the program and restart your computer. If the installation does not run automatically, you will have to set the booting priority to USB in BIOS.
Setting up the booting priority
Take out your Windows 7 USB and insert it into the computer to where you want to install the system. If the installation does not run automatically, it is necessary to restart your computer and, in some cases, set up a booting priority in the BIOS. You can get into BIOS by pressing the Del, F2 or F12 button immediately after restarting the computer, you should be able to see what key to press immediately after your computer restarts. The BIOS version is based on your mother board and the booting priority is usually found under the Boot option, some manufactures might have their own BIOS environment so please, take the following image simply as illustrative.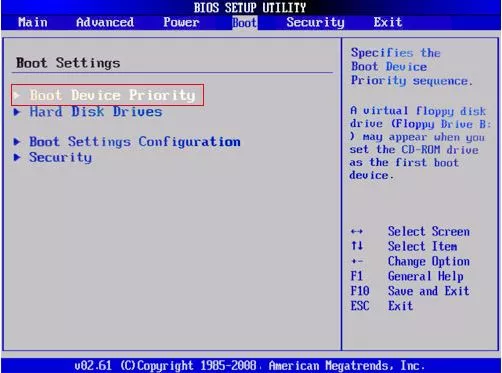 Navigate to boot and change your First Boot device to USB / Removable device. Change the booting priority and confirm the changes by choosing Save and Exit (F10).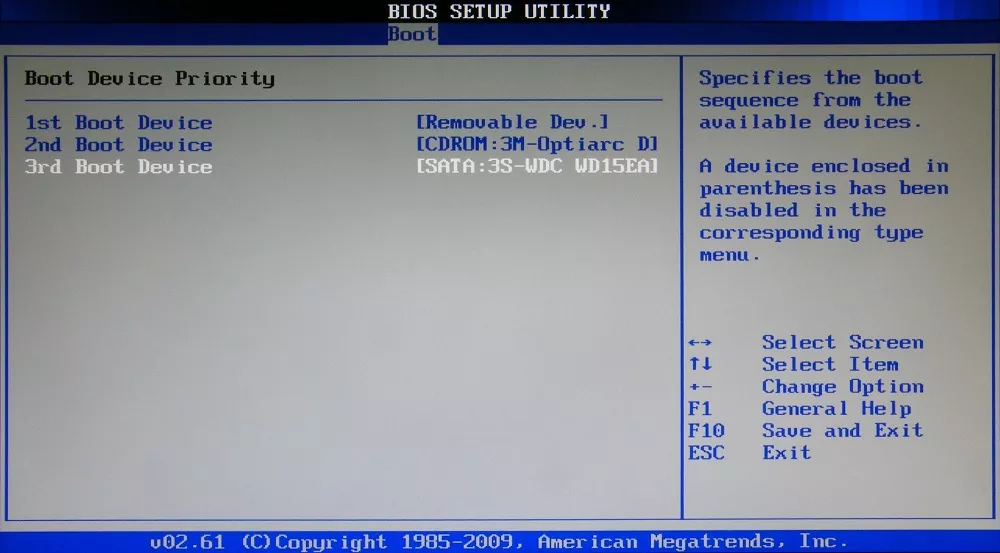 Have other questions? Contact our customer support: