This guide is intended for volume Office products, such as Office 2016 Standard and Office 2016 Professional Plus.
Before installing your software, please make sure that:
your computer meets the Office 2016 system requirements;
your current operating system is up to date with the latest Windows Updates;
the following Offices are not installed on your computer (if they are, uninstall them):
Office Home and Student, Office Home and Business, Office Professional, Microsoft 365 desktop apps, My Office.
Step-by-step guide
Go to onesam.eu and login with your email and order number.
Click your Office product in the menu on the left and choose the bit version:

32-bit – recommended for older devices and systems.
64-bit – recommended for optimal performance on new systems.

Select the language version of your Office from the dropdown menu below the bit version options.
Download the ISO file, then open it and run the setup.exe file.
A small window might pop up, asking if you want to allow the app to make changes on your device – click "Yes".
Next, agree to the terms of service to continue, then click "Install Now".
Wait for the installation to finish.
Office is completely installed when you see this window: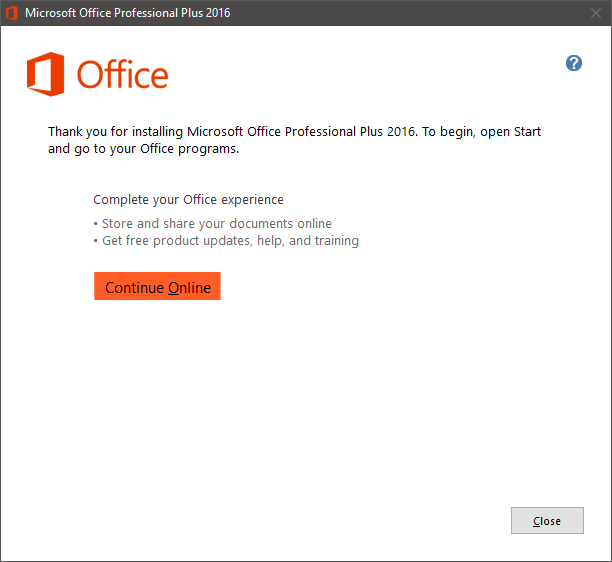 Click "Close" and proceed with activating your product (go to tab Activation for instructions).
Step-by-step guide
Once the installation of Office 2016 is done, you need to activate your product to finalize the process.
Run any Office 2016 app, for example Word.
Open a blank document.
Go to menu File → Account and click Change Product Key in the yellow field.


Enter your product key in the pop-up window and a moment later the Install button will become active – click it and your product will be activated and ready to use.