In this article we will show you, how to install Microsoft Office 2010 package and how to install it to get the proper language version that you wanted.
This guide is applicable to Retail or OEM license types of Office suites, such as:
Office Home and Student, Office Home and Business and Office Professional.

If you need help installing your Volume suite – Office Professional Plus or Office Standard, please contact our customer support.
Downloading the installation files
1. First you have to download the installation file, from which the software will be installed on your computer – use our ISO Downloader application, which you'll find here: isodownloader.com.
2. Run the ISO Downloader and choose, which version of software you want to install (if you are not sure that you have 32 or 64 bit processor, please read our article: 32-bit or 64-bit?).
3. Application will start downloading the installation file on your hard drive.
4. After the download is finished, run the installation file.
Software installation
1. First, you have to type in the product key, which you've received by e-mail.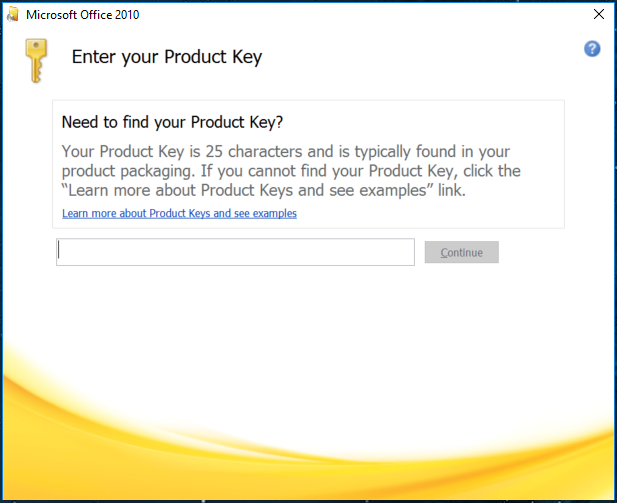 2. Leave the option of automatic online activation and click on the Continue button.
3. In the next step you can choose the installation settings (application offer, file localization on you hard-drive or the data about the user).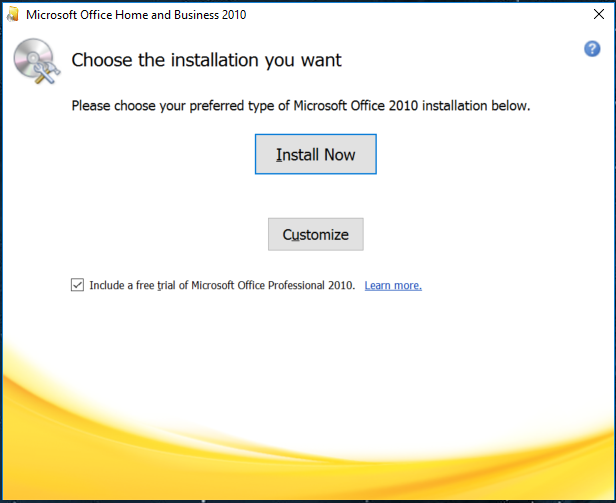 4. After you will settle the settings, continue by clicking the Install Now button, after that the installation will begin.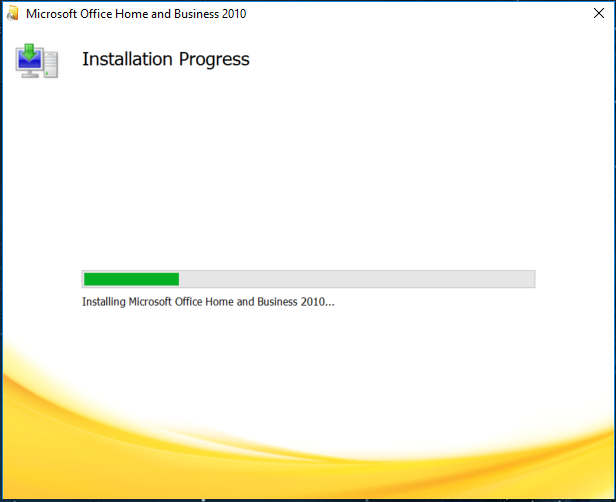 5. It's ready. Installation is over. Continue by clicking the Close button to close the window.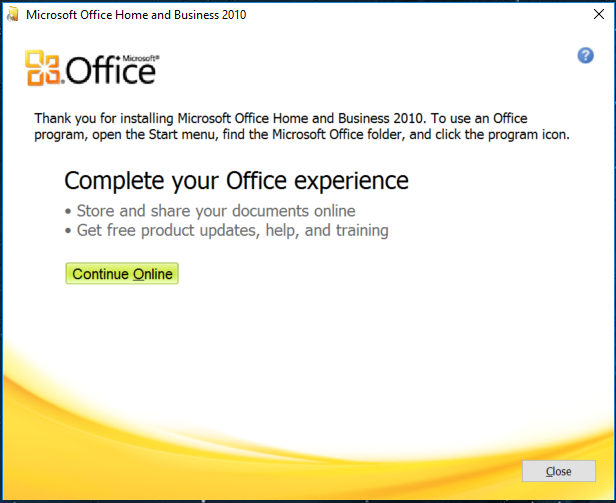 Running the application and choosing the language
1. Run the Office package from menu Start or by searching it in the search box.
2. If you want to change the language, you need to download the language pack. You will find it here: support.office.com/en-us/article/language-accessory-pack-for-office.
3. On the web page choose the language that you want and the version of your software (32 or 64 bit). By clicking on the link, the language sets will be downloaded on your computer.
4. Run the installation of the language pack which you've downloaded.
5. Choose the language pack for Office 2010 and click the continue button.
6. Accept the terms & conditions and click the button to continue.
7. Now you can again choose the installation settings and then click the Install button.
8. The language pack is installed. By clicking the Close button, you will finish the installation.
9. After the installation, the language set follow the official instructions, which you can find under the schedule, from which you have downloaded the set. This guide will help you to set the proper language in all Office applications.