Installation, activation and deactivation of Adobe CS products
This is a short guide for installation, activation and deactivation of Adobe Creative Suite products.
Installation and activation
Download the installation files for the chosen program from the links provided by the manufacturer or the seller of the software. Wait for all installation files to download completely before you begin installation. Some programs (like Illustrator CS6, for example) have more than one installation file.

Once all installation files have been downloaded successfully, open the executable file (*.exe) and follow the program's installation steps.

In one of the steps, the installation will ask for a serial number – enter your serial number and proceed to the next step.
After the serial number, you will likely be asked to sign in into your Adobe account (also known as Adobe ID). If you don't have one, there will be an option to create it at this step.

Afterwards, the installation will continue with options about the software that you want to install (for example you will be able to choose what components and/or programs to install, where to install them and so on).

Now, just wait for the installation to finish – once it's done, you can use your software!
Deactivation
If you need to move the license (serial number) from one computer to another, you will need to first deactivate it from the first device. To do so, first make sure you are connected to the internet, then open the software and go to the menu at the top of the program window. Click Help and choose Deactivate, then select option Deactivate permanently.
When the deactivation is successful, the windows should look similar to this: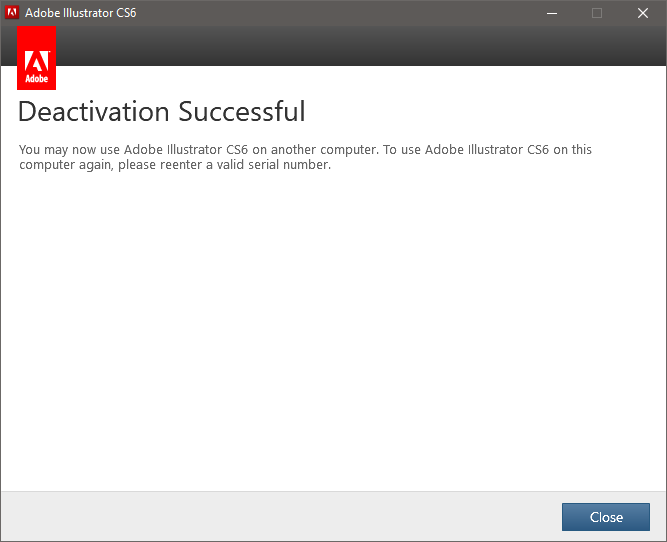 Now you can activate the product on another computer.