www.forscope.eu
Windows 10 Enterprise LTSC 2021 Upgrade
Windows 10 Enterprise LTSC 2021 Upgrade
English and
more than 10 other languages
German
French
Italian
Russian
Portuguese
Spanish
Arabic
Turkish
Chinese
Japanese
+ several other languages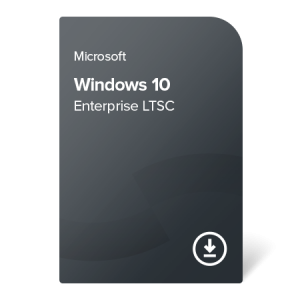 Picture is for illustrative purposes only. We deliver the product without packaging.
Software type:
used perpetual
with audit-ready legal documentation
Variant:
digital certificate
In stock
Electronic delivery within 5 minutes
Currently out of stock
Delivery by e-mail
Want to consult your project and get an individual price offer? Contact us.
Individual offer
Audit-ready legal documentation
Since this product is used software, the law defines 4 conditions that are required for a legal transfer of software ownership.
We provide the first owner declaration confirming all legal conditions were met:
The first country of usage was within EU/EEA, or Switzerland.
The product was paid in full to the copyright owner.
The product is perpetual with no time limit for use.
The product is no longer in use by the first owner.
Forscope declaration of non-usage is also a part of the legal documentation.
Want to know more about the provided documentation? Check our article.
Sample documentation
Transferable (online activation)
For 1 device only
No expiration date
To be installed and activated as a full version of Windows 10
Product type:
full version; possibly upgraded by maintenance agreement with copyright holder
Distribution type:
volume (OLP, EA or similar); digital certificate
Used software:
yes; we deliver all required documents in accordance with EU laws
Valid for:
lifetime
Transferability:
transferable
Installation method:
installation from the manufacturer's installation file (we provide a link for downloading the file)
Architecture:
32/64 bit
Language:
multilingual
KW4-00244
12.01.2027
Software certificate
Documentation in accordance with the EU laws
Confirmation of purchase (invoice)
Installation file to download
Processor:
1 GHz
Memory:
1 GB RAM (32-bit); 2 GB RAM (64-bit)
Hard disk space:
16 GB (32-bit); 20 GB (64-bit)
Graphics:
DirectX 9 graphics processor with WDDM 1.0 driver
We also recommend
Office 2016 Standard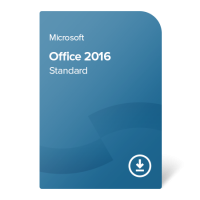 119,99 €
Office 2016 Professional Plus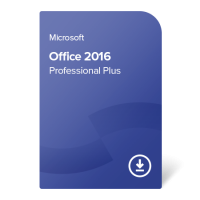 119,99 €
Windows 10 Enterprise LTSC 2021 Upgrade
Windows 10 Enterprise is the recommended solution for medium and large businesses – it contains all the features of Windows 10 Pro but also employs important security and management instruments that are essential for the smooth functioning of more complex company structures.
The main differences between Windows 10 Pro and Windows 10 Enterprise lie in security, as this is where larger companies are most sensitive. Enterprise brings Windows Defender Application Control, Guard functionality, and Advanced Threat Protection (ATP). Another very important advantage of Enterprise over Pro is the Device Health service in Windows Analytics which allows users to identify and remediate device-level issues, such as common crashes.
Other features that Windows 10 Enterprise introduces are:
Management and deployment – DirectAccess (allow remote users to access internal networks over a VPN-like system that establishes a bidirectional Internet connection); AppLocker (permit administrators to restrict app access on mobile devices); Managed User Experience, Microsoft Application Virtualization (App-V), Microsoft User Environment Virtualization (UE-V);
Security – Credential Guard, Device Guard;
Windows fundamentals – Windows to Go, BranchCache.

Windows 10 Enterprise LTSB and LTSC aim at providing system stability by reducing changes to Windows functionality, keeping only security updates and bug patches. As a result, it does not include a number of applications that require regular updates, such as:
- Microsoft Edge
- Microsoft Store
- Cortana
- OneDrive
- Windows Ink
- Microsoft Mail
- Calendar
- OneNote
- Weather
- News
- Sports
- Money
- Photos
- Camera
- Music
- Clock

Windows 10 Enterprise will help your company manage workloads better, reduce stress for system operators, provide advanced security features to your IT environment and bring great results in no time.