www.forscope.eu
SQL Server 2017 Standard (per CAL)
SQL Server 2017 Standard (per CAL)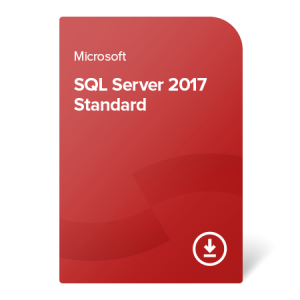 Picture is for illustrative purposes only. We deliver the product without packaging.
Alternative product
In stock
Electronic delivery within 5 minutes
Currently out of stock
Delivery by e-mail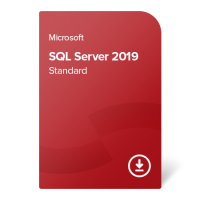 SQL Server 2019 Standard (per CAL)
850,00 €
829,99 €
1 004,29 €
incl. VAT (21%)
Compare
View product details
Get more for the same or lower price!
Requested product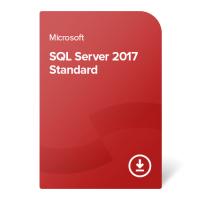 SQL Server 2017 Standard (per CAL)
In stock
Currently out of stock
Delivery by e-mail
Transferable (online activation)
For 1 server
No expiration date
View product details
Alternative product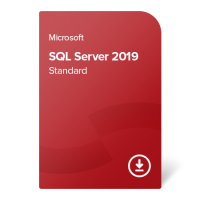 SQL Server 2019 Standard (per CAL)
In stock
Electronic delivery within 5 minutes
Currently out of stock
Delivery by e-mail
Transferable (online activation)
For 1 server
No expiration date
View product details
Transferable (online activation)
For 1 server
No expiration date
Product type:
full version; possibly upgraded by maintenance agreement with copyright holder
Distribution type:
volume (OLP, EA or similar); digital certificate
Used software:
yes; we deliver all required documents in accordance with EU laws
Valid for:
lifetime
Transferability:
transferable
Installation method:
installation from the manufacturer's installation file (we provide a link for downloading the file)
Architecture:
64 bit
Language:
English
228-11477
mainstream support: 11.10.2022, extended support: 12.10.2027
Software certificate
Documentation in accordance with the EU laws
Confirmation of purchase (invoice)
Installation file to download
Processor:
x64; 1.4 GHz
Memory:
1 GB RAM
Hard disk space:
6 GB
Operating system:
Windows 8, 8.1, 10; Windows Server 2012, 2012 R2, 2016, 2019, Windows Server 2022
Screen resolution:
800×600 or higher
We also recommend
SQL Server 2017 Standard (2 cores)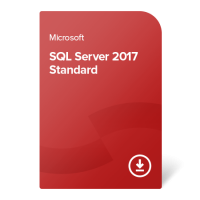 Price on request
SQL Server 2016 Standard (per CAL)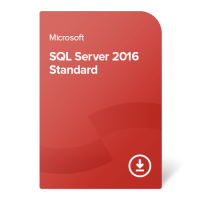 Price on request
SQL Server 2016 Standard (2 cores)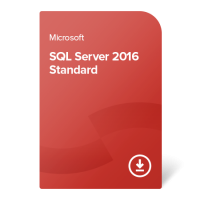 Price on request