www.forscope.eu
IceWarp Startup
English and
more than 10 other languages
German
French
Italian
Russian
Portuguese
Spanish
Arabic
Turkish
Chinese
Japanese
+ several other languages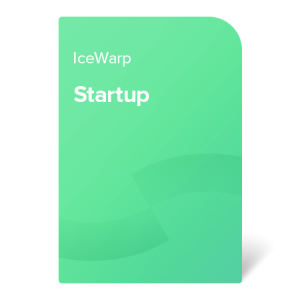 Picture is for illustrative purposes only. We deliver the product without packaging.
Software type:
subscription
Variant:
digital certificate
In stock
Electronic delivery within 1-2 business days
Currently out of stock
Delivery by e-mail
Want to consult your project and get an individual price offer? Contact us.
Individual offer
1-year subscription package for 10 users
Includes Mail, TeamChat, Conferences, Contacts, Calendar, Files & Documents, Tasks, Notes, FileSync, and more
30-day free trial
Distribution type:
subscription; digital certificate
Language:
multilingual
Software certificate
Confirmation of purchase (invoice)
Internet connection:
Google Chrome 37+, Firefox 23+, Microsoft Edge 80+, Opera 25+, Internet Explorer 11, Safari 14+
Other specifics:
For Outlook synchronization: Microsoft Outlook 2013, 2016, 2019 (32/64-bit); Microsoft .NET Framework 3.5.1 or higher
We also recommend
Windows 10 Pro / Enterprise LTSB 2016 Upgrade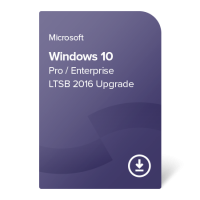 Price on request
Outlook 2013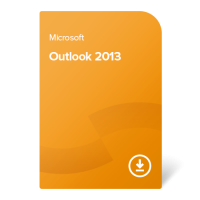 Price on request
Outlook 2016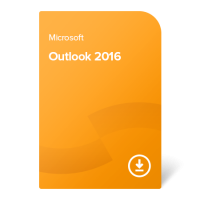 49,99 €
IceWarp Startup
Features
IceWarp is a browser-based productivity and collaboration platform – a growing competitor of Microsoft 365 and Google Workspace, enjoyed by 50 million users in more than 100 countries. It employs an all-in-one-window approach that lets users work entirely through their web browser – no installation needed, only a login! Once logged in, they can gain full access to the following apps:
Mail – a 200 GB hosted mailbox service with antispam and antivirus protection;
TeamChat – a chat service interconnected with the IceWarp Documents and Mail apps for enhanced cooperation;
Conferences – a conferencing tool that can host up to 1000 attendees, high-quality recording included;
Contacts – a notebook for internal and external contact entries and vCards;
Calendar – a classic multi-calendar tool with an option for importing external calendars;
Files & Documents – a private cloud drive with 1 TB space utilising a folder structure that includes integrated apps for creating documents, spreadsheets, and presentations, similar to MS Office and Office 365, in which users can co-edit in real time;
Tasks – a convenient task app with time management and collaboration options;
Notes – a simple app for quick notes that can be pinned on the dashboard;
FileSync – an app for keeping files up to date across desktop and mobile devices and the cloud.
Not sure if IceWarp will meet your organisation's needs and match your workflow and processes? Learn more in depth about IceWarp here, or try it out for yourself with the live demo!
Pricing
IceWarp easily caters to the needs of organisations of all sizes – from very small companies (10 users) to corporations (1000+ users).
The IceWarp Startup plan is best suited for freelancers or very small businesses. Note that the Startup plan is always a fixed package of 10 users and cannot be extended or mixed with other IceWarp subscription plans. Companies with more than 10 users should purchase either a Business plan (between 10 and 1000 users) or a Corporate plan (more than 1000 users).
Comparison of IceWarp subscription plans
 
IceWarp
Startup
IceWarp
Business
IceWarp
Corporate
IceWarp
Public
Number of users
10
10-1000
1000+
10-1000
Best suited for
freelancers,
very small businesses
small and medium businesses
big companies and corporations
government institutions
Price per 1 year
150,00 € / 10 users
34,80 € / user
31,20 € / user
31,20 € / user
IceWarp vs Microsoft 365 and Google Workspace
IceWarp delivers tools and functionalities that are equivalent to those of Microsoft 365 and Google Workspace, with one major difference: they are approximately 50% cheaper! Examine the price differences and feature similarities in more detail in the PDFs below:
Case studies
Learn more about the IceWarp experience of satisfied customers in the following PDFs:
Do you have additional questions about IceWarp's advantages, features, pricing, or anything else? Contact us and we will be happy to answer them!