As we mentioned in our previous article, the Windows 7 support will end soon. According to Microsoft, the dreaded date for most of Windows 7 owners is 14th January 2020.
While the operating system will remain functional, solving potential issues might turn out to be a time-consuming hassle for you or your business, as it will require advanced knowledge. This is why we recommend switching to Windows 10 – Microsoft claims that Windows 10 will be the last OS they will ever release, so the official support for it will never expire, and constant improvements and updates will keep it up to date with current trends in technology.
How to upgrade to Windows 10
Windows 10 significantly differs from Windows 7 in many aspects, but both operating systems' minimum hardware requirements are the same:
Processor: 1 GHz
Memory: 1 GB RAM (32-bit) or 2 GB RAM (64-bit)
Hard disk space: 16 GB (32-bit) or 20 GB (64-bit)
Graphics card: DirectX 9 graphics processor with WDDM 1.0 driver

You will need 2 more things, beside the minimum hardware requirements listed above, in order to upgrade to Windows 10: a genuine license for Windows 10 and an internet connection. That's all!
As for the process itself – we have prepared a detailed guide for upgrading to Windows 10 that you can read here.
Important: Before making any changes to your operating system, it is always recommended to backup your important files.
Other questions that you might have
Q: Which Windows 10 license do I need?
A: We have prepared an article to help you decide: Windows 10 Home vs Windows 10 Pro
Q: My organization has hundreds of devices with Windows 7, how can I migrate them smoothly to Windows 10?
A: We advise you to go for a Volume licensing solution – go here for details: How to upgrade hundreds of devices to Windows 10
English and
more than 10 other languages
German
French
Italian
Russian
Portuguese
Spanish
Arabic
Turkish
Chinese
Japanese
+ several other languages
Alternative product
Variant:
digital certificate
In stock
Electronic delivery within 5 minutes
Currently out of stock
Delivery by e-mail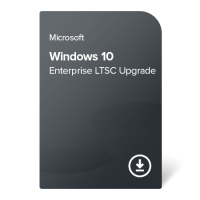 Windows 10 Enterprise LTSC 2019 Upgrade
Compare
View product details
Get more for the same or lower price!
Requested product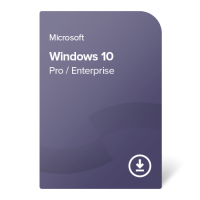 Windows 10 Pro / Enterprise Upgrade
In stock
Currently out of stock
Delivery by e-mail
Transferable (online activation)
For 1 device only
No expiration date
Compatible with almost any PC or laptop
To be installed and activated as a full version of Windows 10
Possibility of choice between Pro and Enterprise LTSC (2019)
Server Error
We're sorry! The server encountered an internal error and was unable to complete your request. Please try again later.
error 500