According to Microsoft's product lifecycle policy, both Windows Server 2012 and Windows Server 2012 R2 will be supported only up to October 10th 2023. Of course, this does not mean that the software cannot be used anymore after the final support end date, just that Microsoft is not obligated to provide support to users anymore and that there will be no more new Windows Server 2012 updates.
However, in order to stay compliant with the latest security policies, and to keep their IT environment up to date with new functionalities and tools, many companies will decide to replace Windows Server 2012 with some newer release of the software. If your company wants to upgrade your current Windows Server 2012 operating system to a newer version, now is the right time to schedule the transition and plan all necessary product procurements.
There are several options you can choose from. Depending on your budget and estimated longevity of your IT environment, your organization can replace Windows Server 2012 with the following newer versions:
End of support: 12.01.2027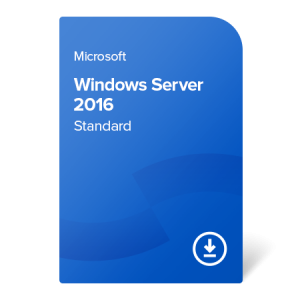 The cheapest supported version of Windows Server, recommended for companies who would like to extend support of their server environment for a few more years without major software and hardware expenses being required.
End of support: 09.01.2029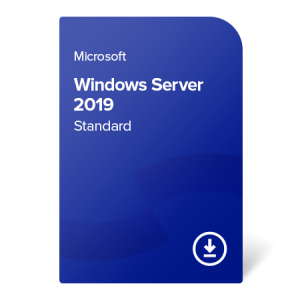 Widely used, popular version of the Windows Server operating system; currently offers the best ratio between modern features, security, and price.
End of support: 14.10.2031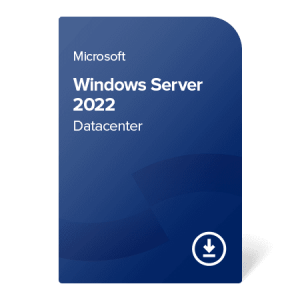 The latest version of Microsoft's server operating system. Dedicated to companies and organizations that want to incorporate hybrid server environments with Microsoft Azure in their IT structure.
Not sure which version to choose? Check out our Windows Server comparison table, or download the official detailed comparison: Windows Server 2022 comparison guide
Note: A direct upgrade from Windows Server 2012 to Windows Server 2022 is not supported. In order to make a transition, you will need to follow this installation order: 
Windows Server 2012 → Windows Server 2016 or Windows Server 2019 → Windows Server 2022
Use the downgrade rights to your advantage
Every Windows Server version can be downgraded to several older versions of the software. It means that along with Windows Server 2022, you are also granted installation and activation rights for Windows Server 2019 and 2016. It can be a great way to make the most out of your purchase, as you can deploy the software version which is most suitable to your company's current needs.
How to reduce the total cost of the upgrade?
Your redundant software still has value and can bring additional earnings to your company. By selling it  to software brokers like Forscope, your organization can decrease the total cost of ownership of your new server or other software asset, optimize costs, and secure additional funds for future expenditures. Save twice by selling your Windows Server 2012 and purchasing a newer Windows Server software from our eshop!
For more information about our software buy-up offer, please visit our Sell Software page.
Need help with planning the migration? Contact us for a free consultation!
Due to changes in the software manufacturer's licensing policy, a transition from Windows Server 2012 to a newer server version requires careful planning. Our company provides free licensing consultancy, so if you would like to know more about available upgrade paths for Windows Server 2012, do not hesitate to contact us. We will be happy to help and advise on the most suitable products.
 Save this article as PDF