Windows 8.1 users have likely gotten a reminder earlier this year by the operating system itself that technical support for it will end on January 10th 2023 (Microsoft had a campaign about this back in June).
As the support end date is just around the corner, it is highly advisable that businesses and organizations that haven't upgraded to a newer system yet, should start procuring a replacement. Otherwise they risk using an operating system without security updates and software fixes, which can easily lead to unexpected errors, crashes, and breaches with no way to reverse them, ultimately resulting in loss of data and productivity, or even worse.
Windows 8 never managed to truly gain a big user base on a global scale. The drastic changes which the operating system introduced aimed at an overall shift in focus towards touch devices, but was met with a massive backlash from users. In an attempt to mitigate the damage, Windows 8.1 was launched expeditiously, bringing back classic desktop features like the start button and improving on the updates system. In spite of that, it never quite managed to replace Windows 7 either and was immediately outshined by the arrival of Windows 10.
Currently, due to the advancement in computer technologies, Windows 8.1 users' devices are likely to not meet the hardware requirements of Microsoft's latest operating system Windows 11. This is why we recommend upgrading to Windows 10 instead, specifically the following product:
End of support:
14.10.2025 (Pro) / 09.01.2029 (Enterprise)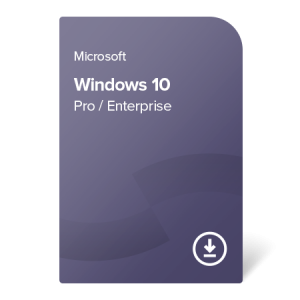 This product comes from Microsoft's Volume channel, and as such, it's excellent for any business or government organization – thanks to the assortment of features geared towards enterprises, most notably:

More information about the product's features and specifics is available in the product description.
Note that Windows 8.1 won't suddenly stop working past the end of support date, so users have some leeway to perform the migration even after January 2023. However, we recommend to not postpone it too much in order to avoid exposing the IT environment to vulnerabilities unnecessarily.
Need help with planning the migration? Contact us for a free consultation!
Not sure whether Pro or Enterprise is right for your organization, or how many licenses you need? Our company provides free licensing consultancy, so if you would like to know more about Windows 10 products offered on our e-shop, do not hesitate to contact us. We will be happy to help and advise on the most suitable solution.
 Save this article as PDF