At Forscope, we're constantly looking to improve our systems and services with the goal of making the customer experience as smooth and pleasant as possible. 
In order to make it easier for our customers to start using the products they've purchased from us as soon as possible, we've created OneSAM.
What is OneSAM and what can it be used for?
OneSAM, or One Software Asset Management, is a web platform where customers can find installation files for used software bought from our company. Order number and the email associated with the order are used as login credentials – this way our customers get access to the exact files that they need for the installation of the specific products they bought.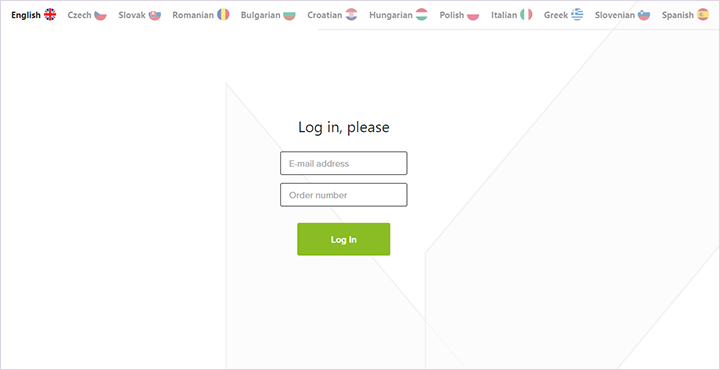 The platform allows users to download installation files directly on the current device, or to generate a temporary link (valid for 48 hours) for downloading on another device. We have also made sure that OneSAM is understandable in all countries where we operate – currently there are 12 languages to choose from at the top of the page.
Downgrading is even easier now!
We have recently added an option to download installation files for older versions of the purchased software – thanks to downgrade rights! For all used software products where these rights apply, customers will see the option underneath the main version: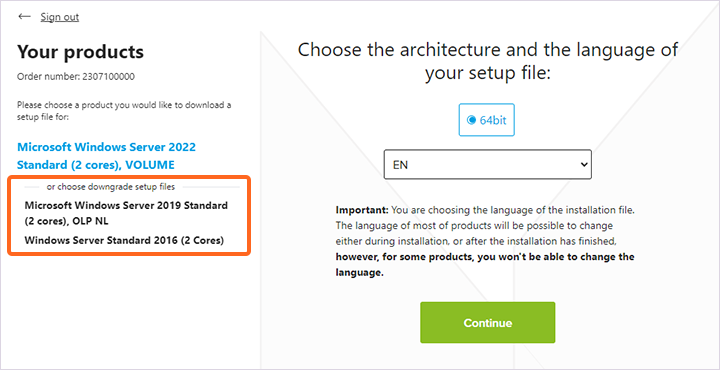 Downgrading is an end-user right that allows users to revert software to an older version. For example, if a customer bought Windows Server 2022 Standard, it can be downgraded to Windows Server 2019 Standard or Windows Server 2016 Standard (but they cannot be used at the same time). Downgrade rights are applicable for all Volume Licensing products (server products, MS Office, etc.) and provide a great opportunity to deploy the software version that suits your project's current needs best.
Dedicated portal for complex projects
Under specific circumstances, we can create a project-specific OneSAM portal with more advanced contents, such as legal documentation and product key certificates for used software acquired from our company. This type of portal is especially useful for projects that require software assets management platforms like Microsoft's VLSC (Volume Licensing Service Center), since it can act as an alternative to solutions provided directly by software manufacturers.
Do you have a project that requires a more comprehensive approach towards asset management? Contact our Sales team and see if the project qualifies!
Need help with OneSAM?
Contact our Support team and receive step-by-step instructions or any other explanations you might need, via chat or email.
---
 Save this article as PDF