Thinking of buying a perpetual Office suite for your company? Naturally, most people would first consider buying the latest standalone version that Microsoft has to offer – Office 2019. But did you know that it is almost identical to Office 2016? Read on to learn how you can save up to 25% on costs and still get quality MS Office software.
Office 2016 vs Office 2019 – comparison of the main properties
Have a look at the following table to see the comparison of the Professional Plus edition of Office 2016 and Office 2019:
Property
Office 2016 Professional Plus
Office 2019 Professional Plus
Languages
same for both: English, German, French, Italian, Spanish, Russian and many more
File formats
same for both: doc, docx, odt, rtf, pdf, xml, xls, csv, html, pps, ppsx etc.
End of support
same for both: October 14th 2025
OS compatibility
Windows 7, Windows 8, Windows 10, Windows Server 2016 and earlier
Windows 10, Windows Server 2019
Installation
MSI (standard ISO file)
MS Office Deployment Tool
Languages
Both Office suites can be used in the same official languages supported by Microsoft.
File formats
You can save, open, import, export and generally manage files in the same format. Both Office suites also provide native support for the most commonly used external formats.
End of support
Although released in different years, Office 2016 and Office 2019 have the same support period – the two suites will be receiving bug fixes and security updates until October 2025. 
OS compatibility
Office 2016 is the last version of MS Office fully compatible with the last three versions of Windows OS (Windows 7, 8.1, 10) and Windows Server 2016, while Office 2019 can be used on Windows 10 and Windows Server 2019 only. 
Installation
Office 2016 installation is based on a standard MSI (ISO) file, which can be downloaded and executed directly on a laptop or PC, or deployed via USB or DVD. The installation process is simple and can be finalized even by users with basic IT knowledge.
Office 2019 installation uses the MS Office Deployment Tool, which requires an Internet connection and more advanced IT knowledge.
So what new features does Office 2019 have in comparison with Office 2016?
Take a look at the handful of new key features in each core app:
 Word
Text-to-speech – play written text as spoken words;
Black theme – reduce eye strain when working in a darkened space;
@mentions – tag your colleagues in comments and assign tasks to them.
 Excel
new chart types – add and customize funnel charts, 2D maps and timelines;
new functions – facilitate your work with CONCAT, IFS, MAXIFS, MINIFS, SWITCH and TEXTJOIN.
 PowerPoint
Morph transition – animate objects with smooth movement between similar slides;
new image inserts – add and use .svg files, Icons and 3D models in your slides.
 Outlook
Focused Inbox – keep your important messages separate from all the less important ones;
@mentions – tag your colleagues in comments and assign tasks to them.
In general, Office 2019 is oriented more towards advanced collaborative work, so it offers better integration with services such as Microsoft Teams. But unless your business depends heavily on cloud integrations, or one of the features listed above facilitates your tasks significantly, you are likely to work just as efficiently with Office 2016.
Interested in buying an Office 2016 suite? Check out our offer in the Office 2016 category!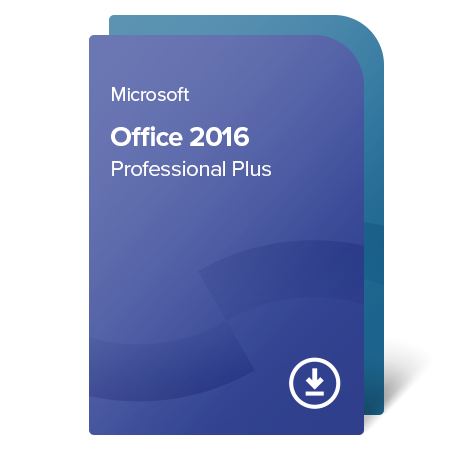 Digital certificate
Each product activates 1 device only
Transferable (from one device to another)
No expiration date
Compatible with Windows OS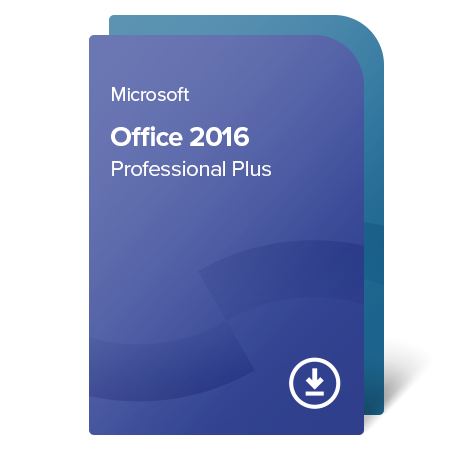 Digital certificate
Each product activates 1 device only
Transferable (from one device to another)
No expiration date
Compatible with Windows OS
 Save this article as PDF