We've prepared a great opportunity for you! If you order at least 3 pieces of Adobe CS6 Design Standard until the end of August 2022, you will receive an Apple iPad (2021) as a free gift!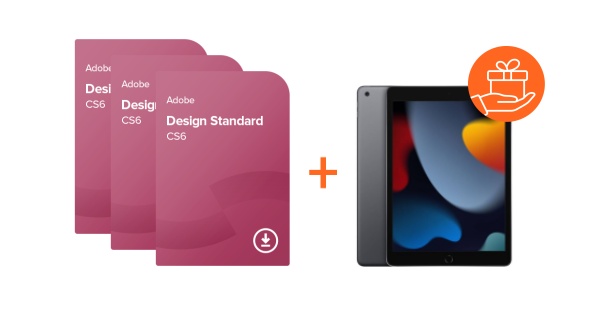 Adobe CS6 Design Standard
– Perpetual ownership
– Includes: Photoshop, Illustrator, InDesign, Acrobat X Pro
Price per piece: 829,99 € without VAT
Please log in to your Forscope account to see your partner price.
 
Better hurry up, though, the stock is very limited!

Note: The iPad will be sent to an address of your choice after we receive your payment.
Do you have any questions? Please contact us.