www.forscope.eu
Autodesk Inventor 2018 – perpetual ownership
Autodesk Inventor 2018 – perpetual ownership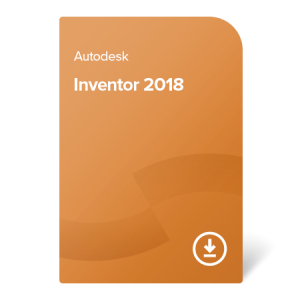 Picture is for illustrative purposes only. We deliver the product without packaging.
Alternative product
Variant:
NLM (network license manager)
In stock
Electronic delivery within 5 minutes
Currently out of stock
Delivery by e-mail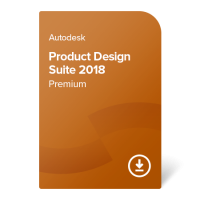 Autodesk Product Design Suite 2018 Premium – perpetual ownership
7 199,99 €
8 711,99 €
incl. VAT (21%)
Compare
View product details
Get more for the same or lower price!
Requested product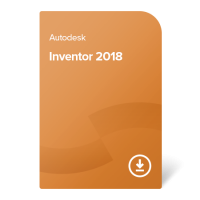 Autodesk Inventor 2018 – perpetual ownership
In stock
Currently out of stock
Delivery by e-mail
No expiration date
Compatible with Windows OS
Transfer to end user Autodesk account can take up to 6 business days
View product details
Alternative product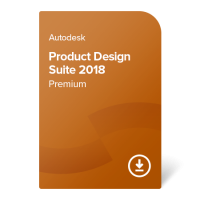 Autodesk Product Design Suite 2018 Premium – perpetual ownership
In stock
Electronic delivery within 5 minutes
Currently out of stock
Delivery by e-mail
No expiration date
Compatible with Windows OS
Transfer to end user Autodesk account can take up to 6 business days
Contents: AutoCAD, AutoCAD Mechanical, Inventor, Raster Design, Navisworks Simulate, ReCap, Showcase, Vault Basic, 3ds Max
View product details
No expiration date
Compatible with Windows OS
Transfer to end user Autodesk account can take up to 6 business days
Product type:
full version; possibly upgraded by maintenance agreement with copyright holder
Distribution type:
digital certificate, single license (can only be used on the device it is installed on)
Used software:
yes; we deliver all required documents in accordance with EU laws
Valid for:
lifetime
Transferability:
transferable
Installation method:
installation from the manufacturer's installation file (we provide a link for downloading the file)
Architecture:
64 bit
OS Compatibility:
Windows
Usage:
pairable with Autodesk account
Language:
English
2021
Software certificate
Documentation in accordance with the EU laws
Confirmation of purchase (invoice)
Installation file to download
Internet connection:
Microsoft Internet Explorer 9 or a newer version
Processor:
64-bit Intel or AMD multi-core processor
Memory:
8 GB RAM
Hard disk space:
40 GB
Operating system:
Windows 7, 8.1, 10
Screen resolution:
1280×1024 or higher
We also recommend
Autodesk Inventor 2014 Professional – perpetual ownership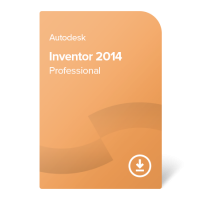 Price on request
Autodesk Inventor 2019 Professional – perpetual ownership
Price on request
Autodesk Inventor 2017 Professional – perpetual ownership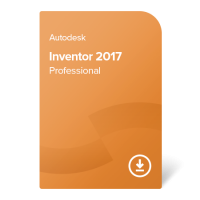 Price on request