www.forscope.eu
Windows Server 2008 R2 Standard (1 Server)
Windows Server 2008 R2 Standard (1 Server)
English and
more than 10 other languages
German
French
Italian
Russian
Portuguese
Spanish
Turkish
Chinese
Japanese
Czech
+ several other languages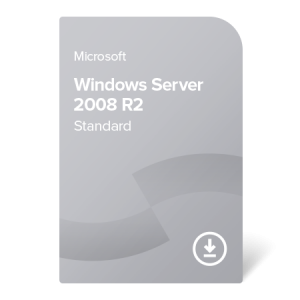 Picture is for illustrative purposes only. We deliver the product without packaging.
Software type:
used perpetual
In stock
Currently out of stock
Delivery by e-mail
Customers also buy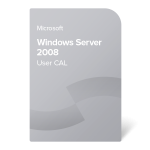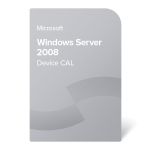 Transferable (online activation)
For 1 server
No expiration date
Product type:
full version; possibly upgraded by maintenance agreement with copyright holder
Distribution type:
volume (OLP, EA or similar); digital certificate
Used software:
yes; we deliver all required documents in accordance with EU laws
Valid for:
lifetime
Transferability:
transferable
Installation method:
installation from the manufacturer's installation file (we provide a link for downloading the file)
Architecture:
32/64 bit
Language:
multilingual
MS Office Compatibility:
MS Office Standard, MS Office Pro Plus and standalone MS Office apps
P73-04849
mainstream support: 13.01.2015, extended support: 14.01.2020
Software certificate
Documentation in accordance with the EU laws (Seller's Declaration)
Confirmation of purchase (invoice)
Installation file to download
Processor:
1.4 GHz
Memory:
512 MB RAM
Hard disk space:
32 GB
Screen resolution:
1024×768 or higher
We also recommend
Windows Server 2008 R2 Standard (1 Server)
A solid foundation for enterprise workloads
Windows Server 2008 Standard R2 is a great server operating system built on the infrastructure of Windows Server 2008. It contains a robust set of features that will help your business increase its IT efficiency and agility. Reduce your expenses on hardware, labour, and electricity thanks to virtualization and increase the productivity of your employees by taking advantage of the flexible management features.
Basic overview
Licensing: Server without CALs
Greater administrative control
Performance enhancements
Access from anywhere
Better data security thanks to Network Access Protection
Enhanced support for multiple application development platforms
Improved productivity
Windows Server 2008 Standard R2 contains many features that will help you improve your business productivity – such as DirectAccess. It provides seamless and secure connectivity that enables desktop management regardless of client's location. Access your data anywhere and anytime.
A more reliable and robust version
This version is even more advanced, stable, and powerful than its predecessors. Take your business' IT to a whole new level with features like live migration of running VMs, integrated RDS/VDI for unified virtual management, or sophisticated CPU architectures.
Better administration
Windows Server 2008 Standard R2 significantly reduces the time spent on server administration and makes it fast and efficient. It will enable you to manage the administrative tasks remotely and reduce the power consumption – that way, you will be able to increase the number of physical computers while using the same electrical energy.
Licensing: Server without CAL
Can be used on any computer with fitting system requirements
Can be re-installed on a different computer
CALs (= Client Access Licenses) are required for every user or device accessing a server and are not included in the product contents.
You can buy user CALS in our e-shop.
If you would like to know more information about the product and its licensing, see the original Microsoft datasheet: http://download.microsoft.com/download/6/8/9/68964284-864d-4a6d-aed9-f2c1f8f23e14/assessing_windows_server_licensing.pdf