www.forscope.eu
Microsoft Office 2021
Office 2021 is the latest perpetual release of Microsoft productivity suites dedicated to business customers of all sizes. This new version comes with features and tools previously available only to Microsoft 365 subscription users, and brings additional improvements such as text predictions for MS Word, dynamic arrays for MS Excel and automated translation for MS Outlook. 
Office 2021 is a great choice for companies that would like to have the most up-to-date MS Office features and applications without committing to annual subscription payments.
How does Office 2021 compare to Office 2019? Find out in our article: Office 2019 vs Office 2021
English and
more than 10 other languages
German
French
Italian
Russian
Portuguese
Spanish
Arabic
Turkish
Chinese
Japanese
+ several other languages
Alternative product
Variant:
digital certificate
In stock
Electronic delivery within 5 minutes
Currently out of stock
Delivery by e-mail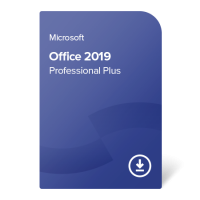 Office 2019 Professional Plus
Compare
View product details
Get more for the same or lower price!
Requested product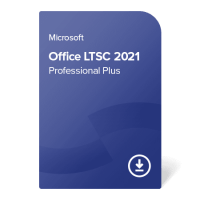 Office LTSC Professional Plus 2021
In stock
Currently out of stock
Delivery by e-mail
Transferable (online activation)
For 1 device only
Contents: Word, Excel, PowerPoint, Outlook, Publisher, Access and Skype for Business
No expiration date
Compatible with Remote Desktop Services (RDS)
View product details
Alternative product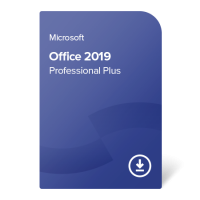 Office 2019 Professional Plus
In stock
Electronic delivery within 5 minutes
Currently out of stock
Delivery by e-mail
Transferable (online activation)
For 1 device only
Contents: Word, Excel, PowerPoint, Outlook, Publisher, Access and Skype for Business
No expiration date
Compatible with Remote Desktop Services (RDS)
View product details
English and
more than 10 other languages
German
French
Italian
Russian
Portuguese
Spanish
Arabic
Turkish
Chinese
Japanese
+ several other languages
Transferable (online activation)
For 1 device only
Contents: Word, Excel, PowerPoint, OneNote, Outlook and Publisher
No expiration date
Compatible with Remote Desktop Services (RDS)
Software type:
used perpetual
Variant:
digital certificate
In stock
Currently out of stock
Delivery by e-mail
View product details