Windows Server 2008 Standard (1 Server)
Windows Server 2008 Standard (1 Server)
English and
more than 10 other languages
German
French
Italian
Russian
Portuguese
Spanish
Turkish
Chinese
Japanese
Czech
+ several other languages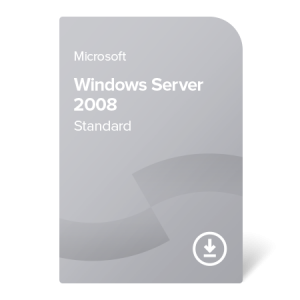 Picture is for illustrative purposes only. We deliver the product without packaging.
In stock
delivery within 1-2 working days
Currently out of stock
Delivery by e-mail
We also recommend: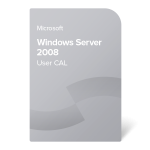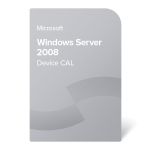 1 055,00 €
119,99 €
99,17 €
without VAT (21%)
98% of customers recommend shopping at forscope.eu
Transferable license (online activation)
License for 1 server
License with no expiration date
License type:
full version; possibly upgraded by maintenance agreement with copyright holder
Distribution type:
volume (OLP, EA or similar); digital certificate
Secondary software:
yes; we deliver all required documents in accordance with EU laws
License valid for:
lifetime
Transferability:
transferable
Installation method:
installation from the manufacturer's installation file (we provide a link for downloading the file)
Architecture:
32/64 bit
Language:
multilingual license
License certificate
Documentation in accordance with the EU laws (Seller's Declaration)
Confirmation of purchase (invoice)
Installation file to download
Screen resolution:
800×600 or higher
Hard disk space:
32 GB
Memory:
512 MB RAM
Processor:
1 GHz
We also recommend
Windows Server 2008 Standard (1 Server)
A reliable server operating system for medium-sized businesses
The various features optimized for data transfer, the administration, and access security will help you meet the IT needs of your company easily. Crafted especially for medium-sized and small businesses, the system delivers smooth server management thanks to the Server manager. The program also offers a secure access to your data and a stable and reliable performance.
Basic overview

 Licensing: Server without CAL
  

 Effective and efficient web-based experiences
  

 Improved administration and diagnostics
  

 Advanced security features
  

 Development and application tools
  

 Lower infrastructure costs
Manage everything in one place
The Server Manager provides a centralized way of managing your server. Most of the time, the manager will be the only thing needed for everyday administration and it's logical and useful structure will help manage daily tasks and fix problems quickly and easily.
Secure access to all of your data
The Network Access Protection offers a reliable way to access your data safely and setup the security policies for your network. If a device doesn't match the set requirements and is accessing the server infrequently, it is pushed into a quarantined part of the network, where it gets safely updated.
Remote application access
Windows Server 2008 Standard allows you to manage your server from anywhere. It is particularly useful when the administrator is on the go and needs to connect to the server without having to configure a VPN. The new RemoteApp also allows to remotely set up individual applications to desktops, instead of entire PC environments.
Licensing: Server without CAL
Can be used on any computer with fitting system requirements

Can be re-installed on a different computer
CALs (= Client Access Licenses) are required for every user or device accessing a server and are not included in the product contents.
You can buy user CALS in our e-shop.
If you would like to know more information about the product and its licensing, see the original Microsoft datasheet: http://download.microsoft.com/download/6/8/9/68964284-864d-4a6d-aed9-f2c1f8f23e14/assessing_windows_server_licensing.pdf