Windows 10 Pro / Enterprise + Office 2013 Standard
Windows 10 Pro / Enterprise + Office 2013 Standard
English and
more than 10 other languages
German
French
Italian
Russian
Portuguese
Spanish
Arabic
Turkish
Chinese
Japanese
+ several other languages
Picture is for illustrative purposes only. We deliver the product without packaging.
In stock Out of stock
Delivery:
On request Within 3 working days Within 1-2 working days Within 15 minutes

Free shipping
651,00 €
132,99 €
109,91 €

without VAT (21%)
80% of customers recommend shopping at forscope.eu
License type:
full version; possibly upgraded by maintenance agreement with copyright holder
Distribution type:
volume (OLP, EA or similar); digital certificate
Secondary software:
yes; we deliver all required documents in accordance with EU laws
License valid for:
lifetime
Transferability:
transferable
Installation method:
installation from the manufacturer's installation file (we provide a link for downloading the file)
Architecture:
32/64 bit
Language:
multilingual license
MS Office Compatibility:
MS Office Home and Student, MS Office Home and Business, MS Office Professional
License certificates
Documentation in accordance with the EU laws (Seller's Declaration)
Confirmation of purchase (invoice)
Installation files to download
Graphics:
DirectX 9 graphics processor with WDDM 1.0 driver
Hard disk space:
16 GB (32-bit); 20 GB (64-bit)
Memory:
1 GB RAM (32-bit); 2 GB RAM (64-bit)
Processor:
1 GHz
We also recommend
Windows 10 Pro / Enterprise + Office 2013 Standard
Advanced and Familiar
This combination is suitable for home use, for businesses, and for work in public institutions. The two software work in symbiosis to satisfy users who want to keep up to date with the latest IT advancements and enjoy the familiarity with which we are used to create and edit documents. Windows 10 Pro / Enterprise is ideal for cloud work environments and Office 2013 stays in pace with its OneDrive functionality. Finally you can work from distance on common projects!

The combination provides increased security and encryption possibilities, enables users to administer more without the help of the IT department, and helps you and your company become more efficient! Office 2013 becomes your new secretary by automating many of the tedious planning tasks. The combination we propose Windows 10 Pro / Enterprise + Office 2013 Standard is smart, efficient, and familiar. It is the ideal partner to help your business flourish.



Find out more about each product: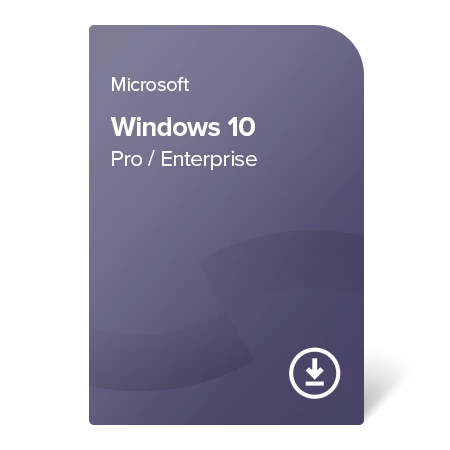 Windows 10 Pro / Enterprise
digital certificate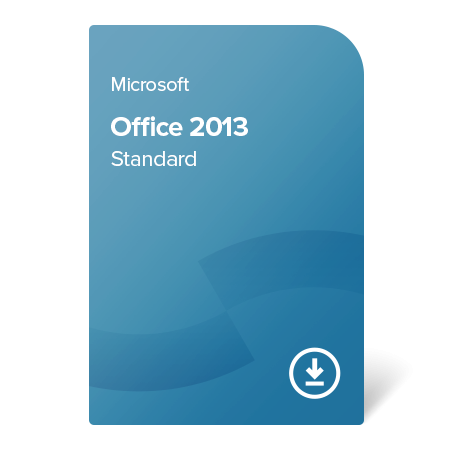 Office 2013 Standard
digital certificate