Are you thinking about upgrading to Windows 7 from an older Windows version (Windows XP, Vista) but you are unsure about the Windows 7 compatibility with your hardware, devices or applications? Then this simple Microsoft tool for checking the Windows 7 compatibility with your computer is the exact thing you need. This is a simple and quick way to check the compatibility, find out a lot of useful information about your computer and get recommendations on how to solve possible problems.
---
Let's begin
Download the Windows 7 Upgrade Advisor from the official Microsoft website and install the app on your computer.
Connect all devices you want to use after the upgrade (printers, scanners, external hard drives etc.).
Run the application.
---
The app will guide you through three steps which you can see on the pictures.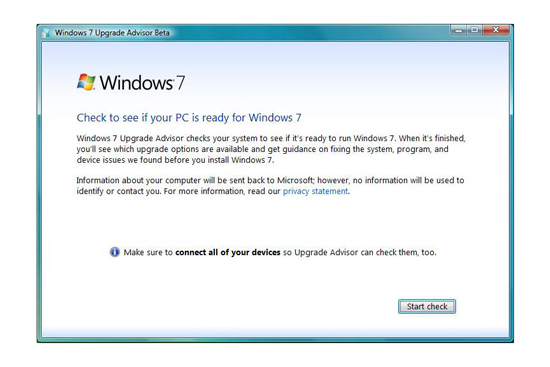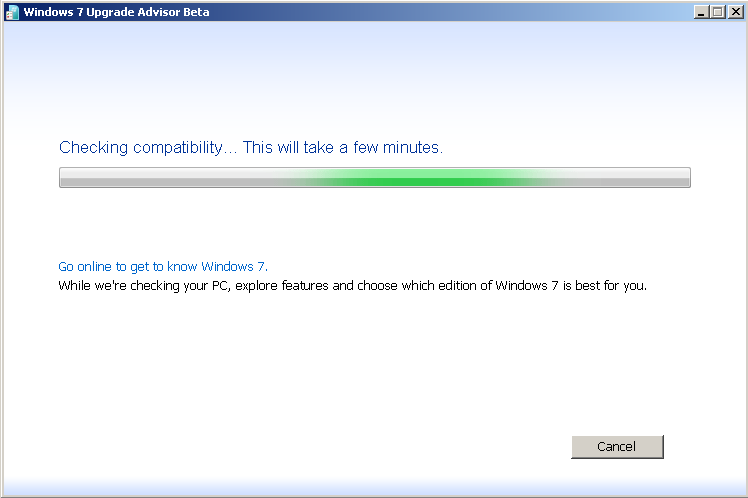 ---
What results can you expect?
You will get a list of recommendations and requirements which needs to be performed before upgrading your current operating system to Windows 7.