Working on a computer without a sound can be a bit frustrating. That is why the installation of a sound card is necessary. Even though some computers use integrated sound processor, a sound card can greatly improve the sound.
Here is a simple guide for a sound card installation. Warning: This guide is for desktop computers only.
Does my device have a sound card? 
Go to Start and click on Control Panel. 
Put Device manager into search field or click to System and Security → Device manager.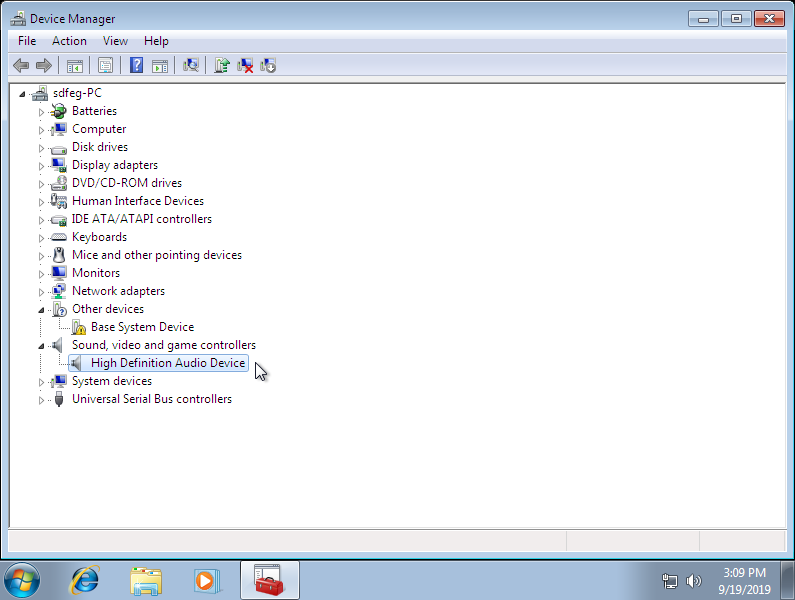 If you see a sound card in the Sound, video and games controller menu, your sound card is installed. If there is no sound card in the list, you can install one. Please, read the manual you have received with your computer first. It will help you find out if there is a sound card in your computer.
Sound card installation 
Here are two tips for sound card installation:
Read the manual you have received with the sound card. You should find all important information in there.
Check the warranty of your computer and make sure that opening the computer case will not breach the warranty.
You will need:
The sound card you want to install.
A Phillips screwdriver to open your computer, if needed.
An empty PCI slot inside your computer, unless you plan to replace an existing sound card (in which case you can put the new card into that slot).
Steps:
Turn off the computer. Make sure that the computer is not plugged into the grid!
Find three sockets for input and output on the back side of the computer. These will usually have the pink, blue and green colour. This is where you will insert your sound card from the inside of the computer.
Open the case.
Find the white PCI slot and connect the sound card.

Close the case and turn on the computer.
CD/DVD
The sound card was probably supplied with a CD/DVD or other medium. On this medium you should find the sound card drivers. Do not use these until Windows finishes finding and installing the drivers. This process will run automatically after a new sound card is installed and after the computer is switched on.
Use the medium with the drivers only in case of Windows being unable to find a suitable driver.