1. Download Vistalizator. Vistalizator is a portable tool for Windows 7 to install language packs.
2. Also download your language packs here:
3. Fire up the Vistalizator program and click the Add languages button to select the downloaded language pack. Click Open button to start extracting and installing the pack. Please click Ok if you are prompted with a warning message.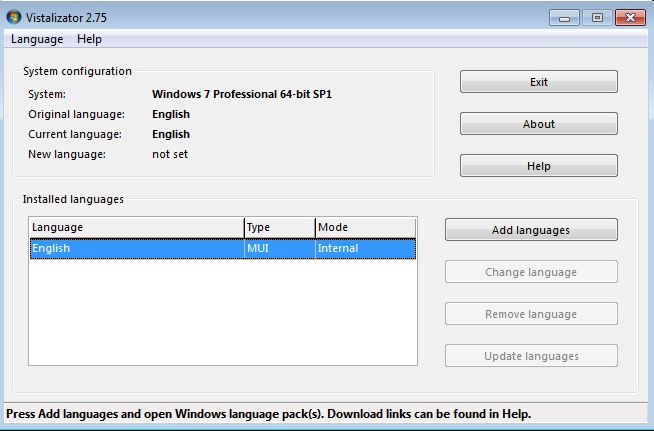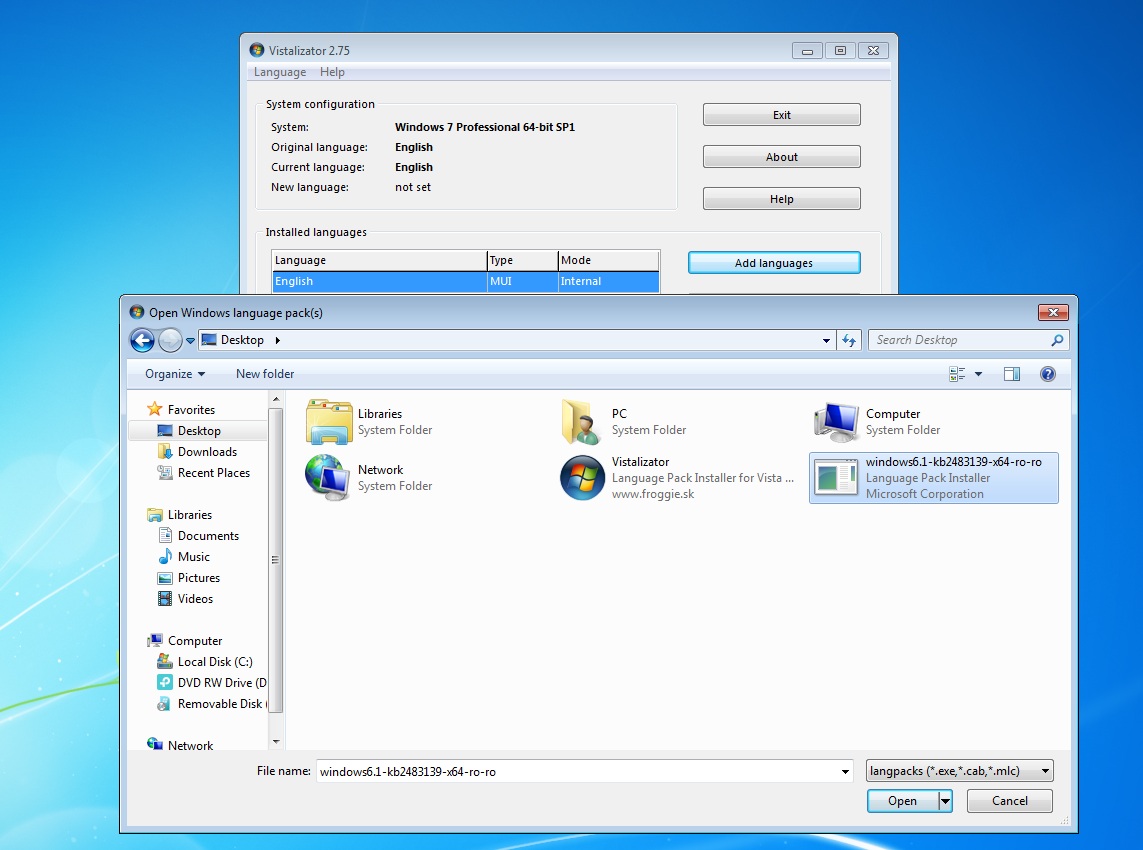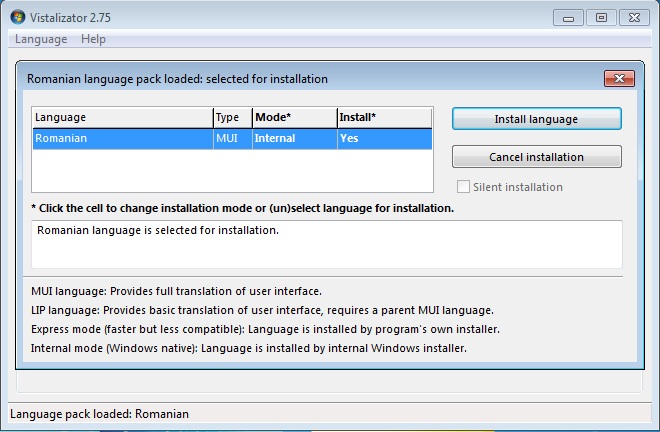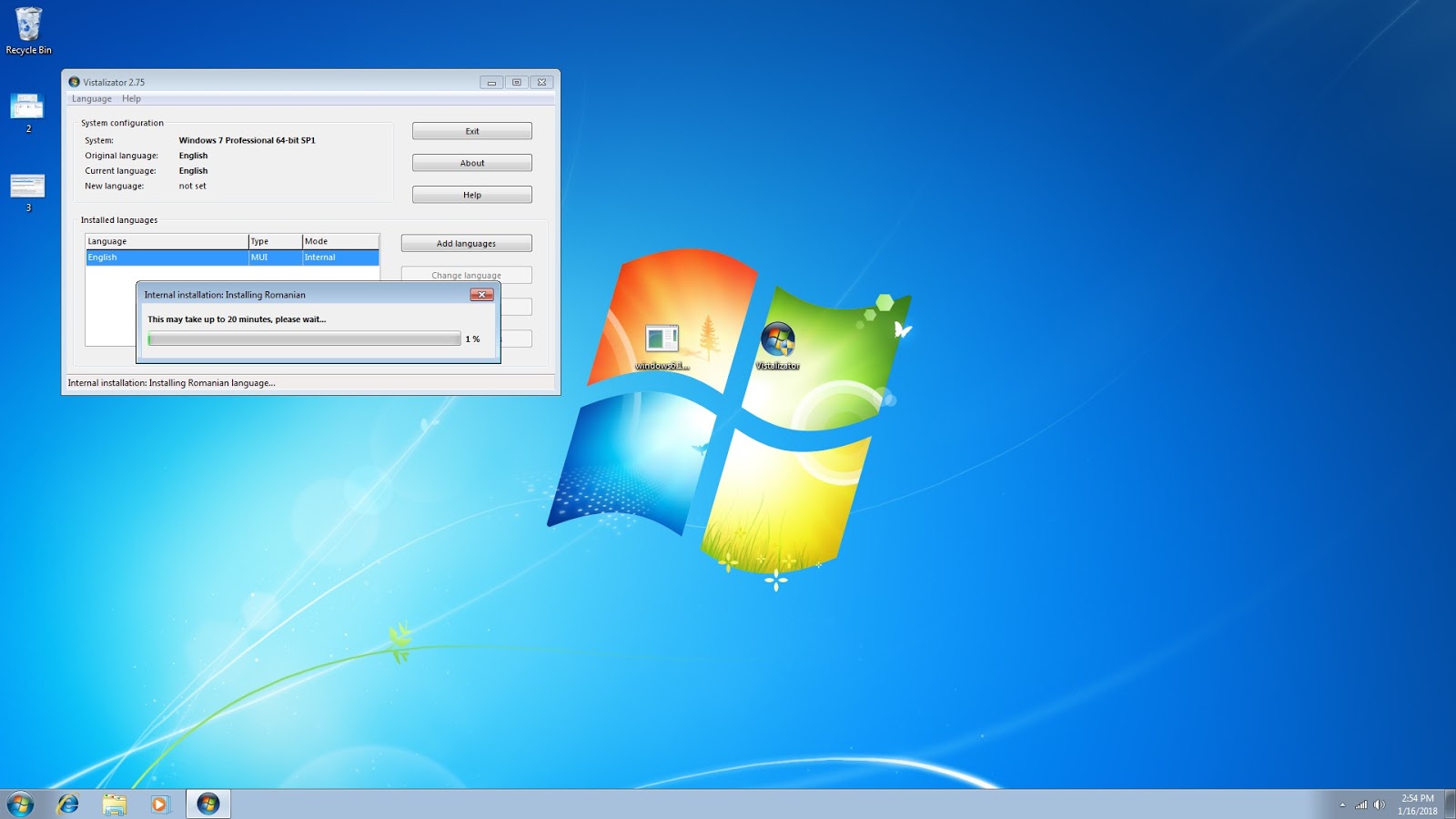 In case if the error occurs, the Windows Update Agent 7.6 should be installed on your computer. Download it and run. Restart your computer, if your language did not install, repeat the above mentioned guide with Windows Update Agent installed on your computer.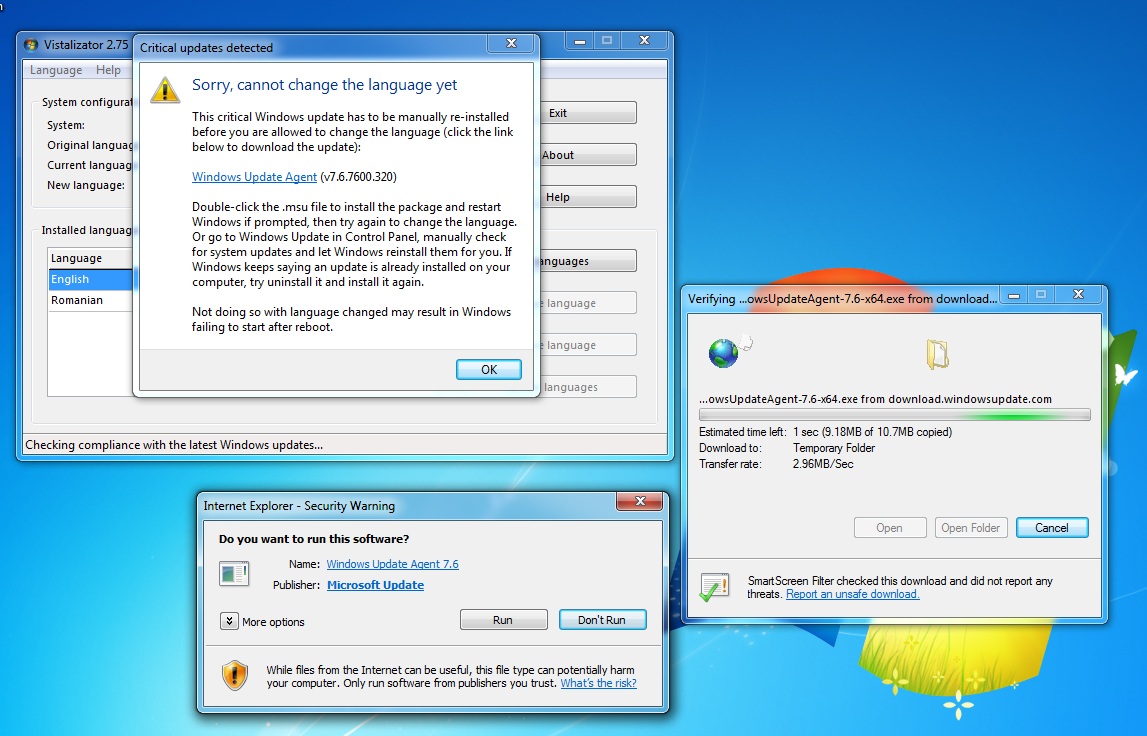 4. Vistalizator will take a few minutes to complete the language pack installation. Once done, you can activate the new language. You can also switch between installed and default languages using the same tool.