Save plenty of money when buying software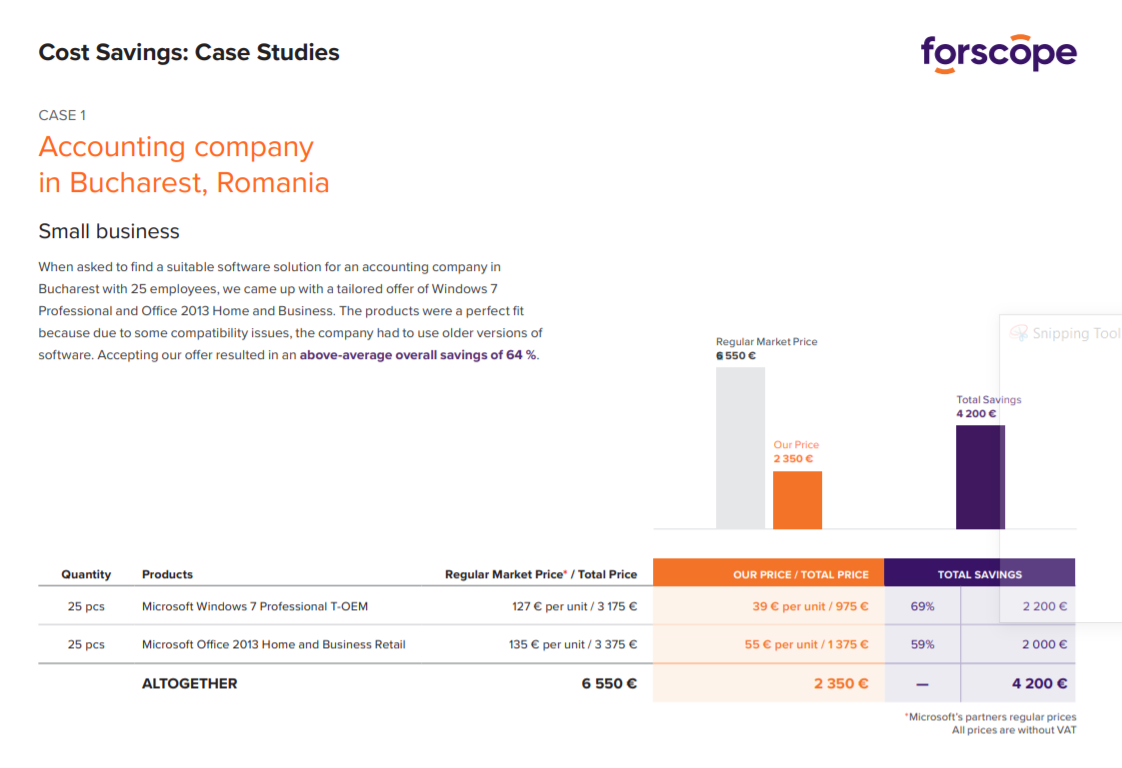 On average, our customers save 50% of their software expenses just by shopping in our e-shop. And the more you buy, the better price you get! Have a look at 3 case studies with order examples to have an idea how much you can save. Just click the button below!
Open PDF with case studies

Fill in the form and find out more
Want to know how much you can save, what's the order process, or how can we help you activate your licenses? Fill in the non-binding contact form below and let us answer all of your burning questions!
Lifetime legal guarantee
50% Average savings
Possible to cover software costs with national or EU funds
Assigned personal license consultant
Help and guidance in your native language
More than 100 000 customers across Europe have already put their trust in us.
Our customers have already saved more than 15 000 000 €.
We provide a 100% refund policy (within 30 days after purchase).

Need more information?
Have a look at our articles below.
Check out the main reasons why buying software from us is a great decision:
Why buy products from us?
Find out what legal guarantees our company provides:
Legal Software Warranty
Save twice by upgrading your software while getting rid of your old one:
License Buy Up

Would you like to become our B2B partner?
If you buy software more regularly, becoming a B2B partner is a great option for you as you can save even more and get many advantages. B2B partnership is especially suitable to companies that work with software often, or need it as a supplementary product, such as sellers of computer hardware, surveillance cameras, IT management services etc.
If you become our partner, you will get:
special wholesale price list

extensive license consulting

premium personal assistance

various payment methods
and even more...
Find out more about B2B cooperation