NordVPN Teams Basic – 1 month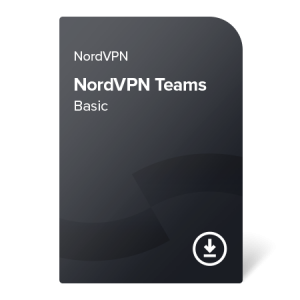 Picture is for illustrative purposes only. We deliver the product without packaging.
In stock
delivery within 1-2 business days
Currently out of stock
Delivery by e-mail
Customers also buy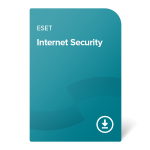 98% of customers recommend shopping at forscope.eu
Digital certificate
1-month subscription
Compatible with Windows OS, macOS, Android, iOS and Linux
Can be used as a new subscription or for renewal
Product type:
full version
Distribution type:
subscription; digital certificate
Valid for:
1 month
Installation method:
installation from the manufacturer's installation file (we provide a link for downloading the file)
Architecture:
32/64 bit
OS Compatibility:
Windows, macOS, Android, iOS, Linux
Language:
English
Other specifics:
number of active connections: 6
Software certificate
Documentation in accordance with the EU laws (Seller's Declaration)
Confirmation of purchase (invoice)
Installation file to download
Operating system:
Windows 7, 8, 8.1, 10; macOS 10.10 or a newer version; Android 4.4 or a newer version; iOS 9.0 or a newer version, Linux
We also recommend
NordVPN – 1 year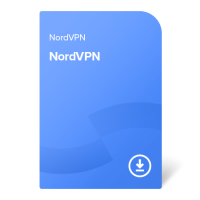 60,99 €
NordVPN – 1 month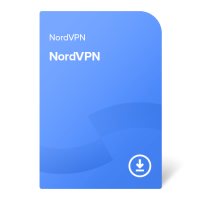 9,99 €
NordVPN Teams Advanced – 1 year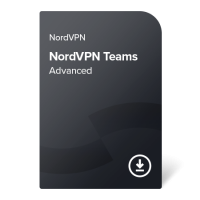 107,99 €
NordVPN Teams Basic – 1 month
Access corporate data securely – wherever you are
Connect securely to over 3000 servers around the world with NordVPN's cutting-edge business solution – NordVPN Teams. The service provider's global infrastructure allows your team to easily reach international content, conduct QA testing, and evaluate international marketing campaigns.
Licensing
Secure up to 6 devices per user with one license – NordVPN provides applications for the most popular contemporary desktop and mobile operating systems: Windows, macOS, Linux, iOS, and Android, plus encrypted proxy extensions for Chrome and Firefox, so you can easily protect your diverse set of devices.
Features
Management
Take full control of your security platform with the intuitive Control Panel.
Control Panel – manage user accounts, control permissions, create gateways – all from one centralized Control Panel.
Custom gateways – create gateways dedicated to specific teams and company branches. Assign specific company servers, choose virtual locations, and determine which team members can access particular gateways.
Activity monitoring – see if your employees are online and which gateways they're using at all times.
Scalable platform – scale NordVPN Teams as your organization grows. Add user licenses, dedicated servers, and company gateways as you go.


Network and security
Keep your remote teams safe with customizable and easy-to-use corporate network security.
Speed – NordVPN Teams provides a robust server infrastructure in 33 countries around the world. The wide network of servers ensures smooth performance no matter where you and your coworkers are.
Remote access – conveniently access company resources on the go. Whether you're working from home, a shared workspace, or a conference, a VPN enables you to access all business data securely.
International content – the expansive choice of international servers allows your company to research and monitor foreign markets by seeing content as locals do.
State-of-the-art encryption – protect data on your devices with one click. NordVPN Teams encrypts all internet traffic with AES 256-bit encryption used by top security experts across the globe.


Multi-platform features
Protect every desktop computer, laptop, tablet, and phone connected to your network. NordVPN Teams apps are available for Windows, Android, macOS, and iOS devices.
Two-factor authentication – get an additional layer of security on NordVPN Teams with Google Authenticator, Authy, or phone-based authentication.
Kill switch – if your connection drops even for a second, the kill switch will cut off all the internet traffic on your device, ensuring none of your information ever gets exposed online.
Third-party login – no need to create yet another online account. Use your existing credentials to log in to NordVPN Teams with Azure AD, GSuite, Okta, and OneLogin.


Ensure top-notch security for your company and enjoy the benefits of having international offices with NordVPN Teams, the professional VPN service that keeps your data secure and your operations unimpeded by geolocation restrictions. Thanks to its advanced technology, expansive server network and dedicated support, NordVPN Teams provides strong, reliable and flexible protection for your business.
How do NordVPN Teams Basic and Advanced differ?
Take a look at the table below for an instant overview of the differences between the two products.
| | | |
| --- | --- | --- |
| Features | Nord VPN Teams Basic | Nord VPN Teams Advanced |
| Cloud-based business VPN | | |
| Control Panel | | |
| Centralized billing | | |
| Kill Switch | | |
| Two-factor authentication | | |
| SSO (Single Sign-On) with Gsuite, Azure Ad, Okta | | |
| Auto-connect | | |
| Shared access to 35 server locations | | |
| 24/7 NordVPN Teams priority customer support | | |
| Possibility to purchase dedicated servers | | |
| Choice between 20+ dedicated server locations | | |
| Dedicated account manager | | |