Microsoft has announced the newest Game Bar features in beta testing – and they sound great! Let's have a look at what you can look forward to and how to test the new additions without the need to wait for the official release.
What is the Game Bar in Windows 10?
The Game Bar is brought up by pressing the Windows key and the letter G on your keyboard and appears as a small overlay window on your screen. It allows you to control certain tools and apps without the need to leave your game while playing. Recently, it got new widgets that are especially useful if you enjoy listening to music while crushing your enemies in-game!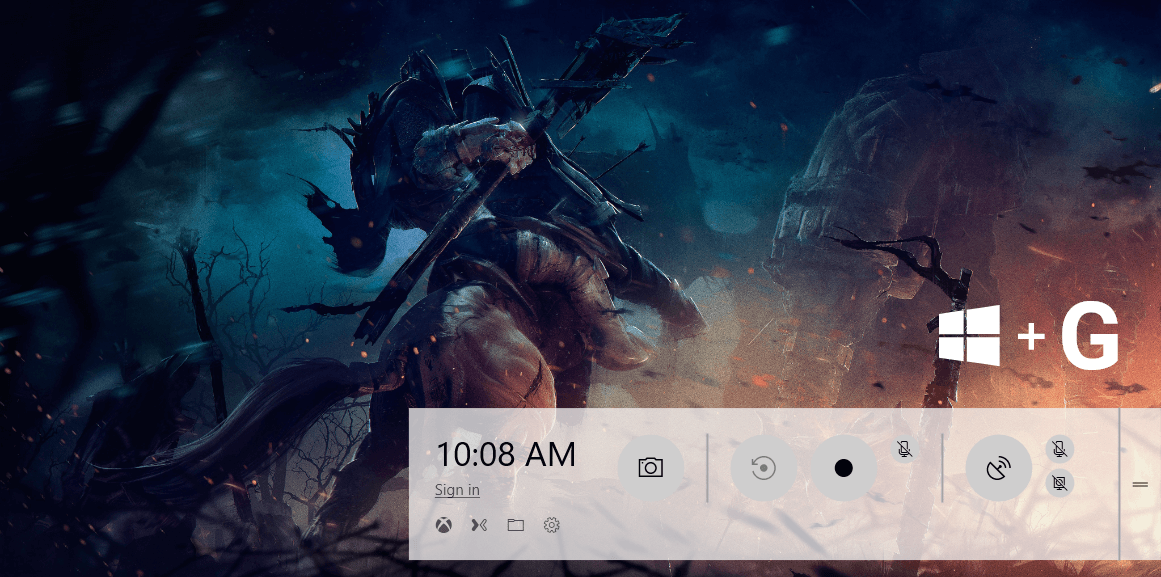 Enhance your gaming experience with Spotify, Gallery, and Social widgets
What exactly can you expect from the new features?
Soundtrack your game with Spotify
No more alt-tabbing to skip a song or load a new playlist! If music is an important part of your gaming experience, you will love the fact that you can pick a playlist, play a song, or change the volume without ever leaving your game. Just make sure you have the Spotify app installed on your computer. If you don't, get it in the Microsoft store to be able to try the new feature out. Then you can start creating specialized playlists for your favourite games that you will listen to while playing!
Show your game achievements in memes
The possibility to take screenshots from your game is already present in the Game Bar, but with the new improvement, you will be able to create memes from your screenshots as well! Just add an overlay text on your photo, or video in the Game Bar gallery and share your big wins via Twitter.
Connect to your friends via the Social widget
The in-built Xbox Social platform for gamers will allow you to get in touch with your friends quickly and comfortably. Not only you can send a quick text message or voice chat, but you can also see what games your friends are playing.

---
All of the above features come in the form of user-friendly, highly customizable widgets that can be adjusted and moved just the way you like. They are a result of Microsoft's community-driven Insider Hub – one of Microsoft's Idea Drives – aimed at improving user experience with the help of the gaming community itself.
How to test the new features
If you are interested in trying all the new features, you will need to become a beta tester via the Insider Hub. Follow the guide below to access the beta version and enjoy everything it has to offer:
Go to Start and write "Xbox Insider Hub".

Launch the app, or download it from the Microsoft Store if you don't have it on your computer yet.

Sign-in with your Microsoft account (if you don't have one, you will need to create it).

You will be asked to Join the Xbox Insider program.
Once you join, go to the Insider Content in the upper left part of the app's window (it's under the menu icon).
Select Windows Gaming and you will be able to use the new beta version.
Press Win + G on your keyboard to open the Game bar and try the new features yourself!
Note: Your Windows 10 needs to be updated to Windows 10 build #17763 or higher (which means the October 2018 Update has to be already installed on your computer).
| | |
| --- | --- |
| Xbox Insider Hub in the Microsoft Store | Welcome screen in the Xbox Insider Hub |
| Join the Insider program | Go to the Insider content |
Don't have Windows 10 yet? Get it in our e-shop from 64,99 €.