AVG Internet Security – 1 Year
AVG Internet Security – 1 Year
English and
more than 10 other languages
German
French
Italian
Russian
Portuguese
Spanish
Turkish
Chinese
Japanese
Czech
+ several other languages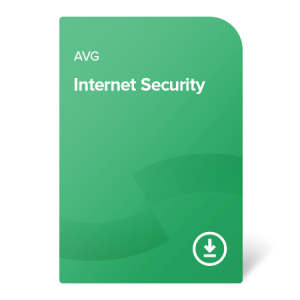 Picture is for illustrative purposes only. We deliver the product without packaging.
Choose product type:
10 devices, digital certificate
In stock
delivery within 5 minutes
Currently out of stock
Delivery by e-mail
Customers also buy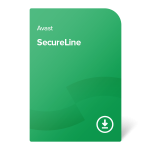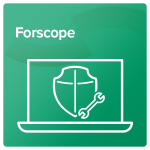 98% of customers recommend shopping at forscope.eu
Digital certificate
1-year subscription
For non-commercial use only
Compatible with Windows OS
Product type:
full version
Distribution type:
subscription; digital certificate
Valid for:
1 year
Transferability:
transferable
Installation method:
installation from the manufacturer's installation file (we provide a link for downloading the file)
Architecture:
32/64 bit
OS Compatibility:
Windows
Usage:
for non-commercial use only
MS Office Compatibility:
MS Office Standard, MS Office Pro Plus and standalone MS Office apps
Software certificate
Documentation in accordance with the EU laws (Seller's Declaration)
Confirmation of purchase (invoice)
Installation file to download
Operating system:
Windows 7, 8, 8.1, 10
Hard disk space:
1.5 GB
Memory:
512 MB RAM
Processor:
Intel Pentium 1.5 GHz
We also recommend
Avast SecureLine VPN – 1 year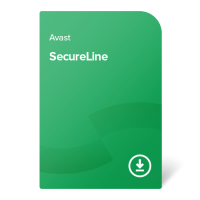 16,99 €
NordVPN – 1 year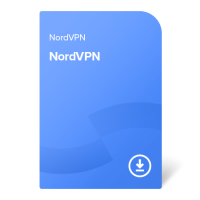 60,99 €
ESET Internet Security – 1 Year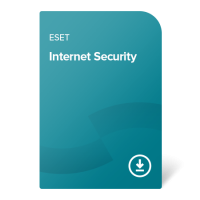 24,99 €
AVG Internet Security – 1 Year
Get the best protection for your PC! AVG Internet Security helps to stop, remove and prevent the spreading of viruses, worms, and trojans. It will shield your PC against malware and will help to heal anything that's already infected.
Protection that actually speeds up your PC
Some security products slow down your PC. That's not the case with AVG Internet Security. It speeds your PC up by accelerating the download of content-rich files. Quicker system start-up and support for Flash and HD video means you can enjoy lightning fast loading of online videos.
Block hackers and stop identity thieves
More than just a regular antivirus, AVG Internet Security protects you when shopping and banking, keeping your identity safe. The AVG Firewall prevents inbound and outbound attacks, while Identity Protection secures personal content that you enter online.
Award winning Anti-Virus that just works
Antivirus protection that automatically updates to protect you from continually evolving threats. As hackers develop new techniques, AVG's research labs are constantly processing web data to provide new defenses to keep you protected at all times.
Gaming and surfing without interruptions
Get on with your surfing and gaming without interference. Scans operate when you are away from your PC, the program also knows when you're gaming and ensures that the security operates in the background only, leaving you free to play.
Keep messaging free of spam, worms and scams
Keep your inbox clear of spam and protect it from phishing scams that contain hidden viruses. AVG will also protect you when exchanging files through popular instant messaging like MSN and Yahoo.
Surf and search the web safely
Browse the internet without visiting infected websites. AVG helps you out by clearly alerting you to threats beforehand and keeping you safe from them.
Expert support from techies that care
AVG understands the need to stay safely connected to the web no matter your geographical location or time of the day – the program's mission is to provide ongoing peace of mind 24/7.