www.forscope.eu
Avast Business Antivirus – 1 Year
Avast Business Antivirus – 1 Year
English and
more than 10 other languages
German
French
Italian
Russian
Portuguese
Spanish
Arabic
Turkish
Chinese
Japanese
+ several other languages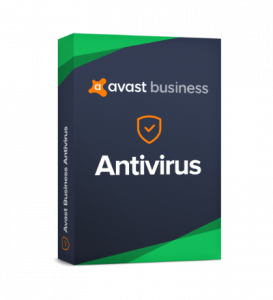 Picture is for illustrative purposes only. We deliver the product without packaging.
1-year license for 1 device
Compatible with both Windows OS and macOS
OS Compatibility:
Windows, macOS
We also recommend
Avast Business Antivirus – 1 Year
Avast Business Antivirus is a powerful integrated cyberthreat protection for small and medium businesses that will keep  your company safeguarded, securing all necessary IT fields.
Main features
One of the main security features of the program is the Secure Web Gateway that blocks access to threatening websites, downloads, and locations. Another important tool is the layered defense for emails – four protective shields prevent employees from sending or receiving infected emails and from downloading risky files. The impassable but easily adjustable Firewall will protect your business perfectly without slowing down the performance. Your virus database is always up to date thanks to the Cybercapture feature that analyses suspicious files and zero-day global threats. Finally, Smart Scan keeps the performance at best level, skipping the non-vulnerable parts of your systems.
Enjoy peace of mind with Avast Business Antivirus and save time and money by reducing the risks for your business.