Adobe InDesign CS6
Picture is for illustrative purposes only. We deliver the product without packaging.
In stock Out of stock
Delivery:
On request Within 3 working days Within 1-2 working days Within 15 minutes

Free shipping
699,99 €
578,50 €

without VAT (21%)
License type:
full version; possibly upgraded by maintenance agreement with copyright holder
Distribution type:
volume (OLP, EA or similar); digital certificate
Secondary software:
yes; we deliver all required documents in accordance with EU laws
License valid for:
lifetime
Transferability:
transferable
Installation method:
installation from the manufacturer's installation file (we provide a link for downloading the file)
Architecture:
32/64 bit
OS Compatibility:
Windows, macOS
Language:
English
License certificate
Documentation in accordance with the EU laws (Seller's Declaration)
Confirmation of purchase (invoice)
Installation file to download
Operating system:
Windows XP (SP3), 7 (SP1), 8, 8.1, 10; macOS X Snow Leopard (10.6.8) to macOS Mojave (10.14)
Graphics:
16-bit graphics adapter
Hard disk space:
1.6 GB (for Windows); 2.6 GB (for Mac)
Memory:
1 GB RAM
Processor:
Intel Pentium 4 or AMD Athlon 64 (for Windows OS); Multicore Intel processor (for macOS)
We also recommend
Adobe Photoshop CS6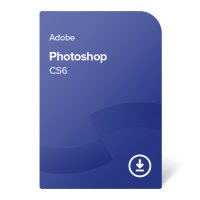 Price on request
Adobe Illustrator CS6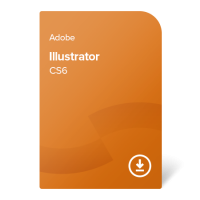 Price on request
Adobe InDesign CS6
The CS6 version focuses on keeping up with new trends in digital publishing. The program makes the life of designers easier with its clear interface, great set of tools, and highly flexible working environment. Features such as Alternate and Liquid Layouts, or Linked Content, greatly speed-up work when creating visuals for multiplatform use and will simplify the whole creating process. InDesign CS6 is at the top of the professional page-design software and will help you create anything from print to ebooks.
Great for: Designers, production specialists, printers, publishers, and advertisers
Note: This product is in English language.