www.forscope.eu
Adobe Illustrator CS6 (DE) – perpetual ownership
Adobe Illustrator CS6 (DE) – perpetual ownership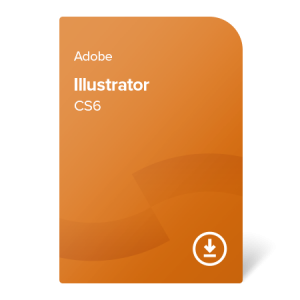 Picture is for illustrative purposes only. We deliver the product without packaging.
Audit-ready legal documentation
Since this product is used software, the law defines 4 conditions that are required for a legal transfer of software ownership.
We provide the first owner declaration confirming all legal conditions were met:
The first country of usage was within EU/EEA, or Switzerland.
The product was paid in full to the copyright owner.
The product is perpetual with no time limit for use.
The product is no longer in use by the first owner.
Forscope declaration of non-usage is also a part of the legal documentation.
Want to know more about the provided documentation? Check our article.
Sample documentation
Digital certificate
No expiration date
Compatible with both Windows OS and macOS
Product type:
digital certificate
Distribution type:
volume (OLP, EA or similar); digital certificate
Valid for:
lifetime
Transferability:
transferable
Installation method:
installation from the manufacturer's installation file (we provide a link for downloading the file)
Architecture:
32/64 bit
OS Compatibility:
Windows, macOS
Language:
German
06.01.2014
Software certificate
Documentation in accordance with the EU laws (Seller's Declaration)
Confirmation of purchase (invoice)
Installation file to download
Processor:
Intel Pentium 4 or AMD Athlon 64 (for Windows OS); Multicore Intel processor with 64-bit support (for macOS)
Memory:
2 GB RAM
Hard disk space:
2 GB
Operating system:
Windows XP (SP3), 7 (SP1), 8, 8.1, 10; macOS X Snow Leopard (10.6.8) to macOS Mojave (10.14)
Graphics:
16-bit graphics adapter
Adobe Illustrator CS6 (DE) – perpetual ownership
In its CS6 edition, the industry-leading vector graphics software brings many new features and improvements. The workflows have been simplified so you can save hours of your precious time especially when doing repetitive tasks. The performance of the program is much smoother as it can handle even larger files and general processing much faster. Also, the user interface is more efficient and customizable so working in Illustrator is now a more pleasing experience.
Great for: Web, print, and interactive designers, video editors
Note: This product is in German language.
IMPORTANT: Adobe CS6 software is not supported on the latest macOS versions (Catalina 10.15 and newer).