Adobe Dreamweaver CS5.5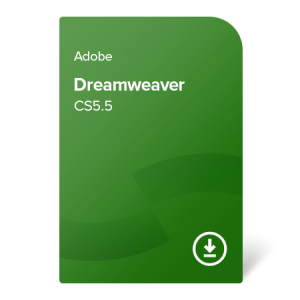 Picture is for illustrative purposes only. We deliver the product without packaging.
In stock Out of stock
Delivery:
On request Within 3 working days Within 1-2 working days Within 15 minutes

Free shipping
446,00 €
289,99 €
239,66 €

without VAT (21%)
98% of customers recommend shopping at forscope.eu
License type:
digital certificate
Distribution type:
volume (OLP, EA or similar); digital certificate
License valid for:
lifetime
Transferability:
transferable
Installation method:
installation from the manufacturer's installation file (we provide a link for downloading the file)
Architecture:
32/64 bit
OS Compatibility:
Windows, macOS
Language:
English
License certificate
Documentation in accordance with the EU laws (Seller's Declaration)
Confirmation of purchase (invoice)
Installation file to download
Screen resolution:
1280×800 or higher
Operating system:
Windows XP (SP3), Vista, 7, 8, 8.1, 10; macOS X v10.6 or a newer version
Hard disk space:
1.0 GB (for Windows); 1.8 GB (for Mac)
Memory:
512 MB RAM
Processor:
Intel Pentium 4 or AMD Athlon 64 (for Windows OS); Multicore Intel processor (for macOS)
We also recommend
Adobe Photoshop CS5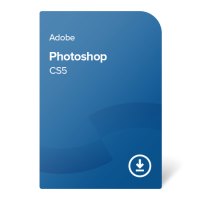 Price on request
Adobe Illustrator CS5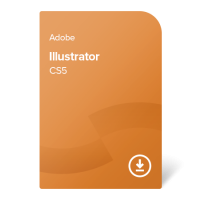 189,99 €
Adobe Dreamweaver CS5.5
Adobe Dreamweaver CS5.5 enables you to create astonishing web designs for desktop computers, smartphones, tablets, and other devices. Thanks to the enhanced tools for PHP programming and support for popular PHP-based content management systems, together with a new tool for inspecting CSS, this classic version of the program is excellent for designing, building, and managing websites.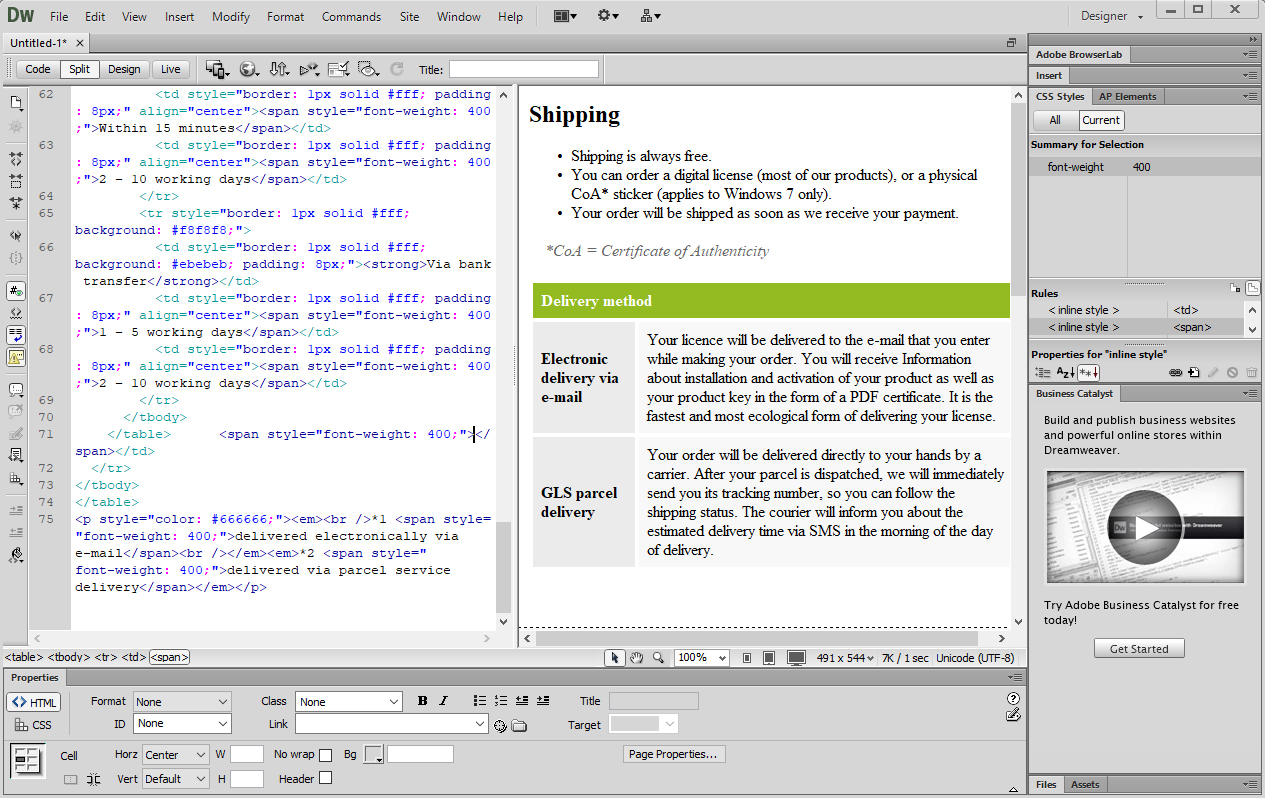 Click the image to view at full size

The program allows you to:

 design for a wide range of mobile devices (Multiscreen Preview panel, jQuery Mobile integration, CSS3/HTML5 support, Cutting-edge Live View rendering, Native Android and iOS apps with PhoneGap);

improve your workflow thanks to the extensive platform and system integration (Integrated CMS support, FTPS, FTPeS support, Site-specific code hinting, Adobe Creative Suite integration, Extended Dreamweaver community, Support for leading technologies);

work efficiently and intuitively (W3C validation, Subversion support, Adobe BrowserLab integration, CSS inspection, Intelligent coding assistance, PHP custom class code hinting, Simple site setup, CSS starter pages, Comprehensive CSS support, Integrated FLV content). 
Adobe Dreamweaver CS5.5 gives you the opportunity to freely express your visions and fulfil your tasks with ease!